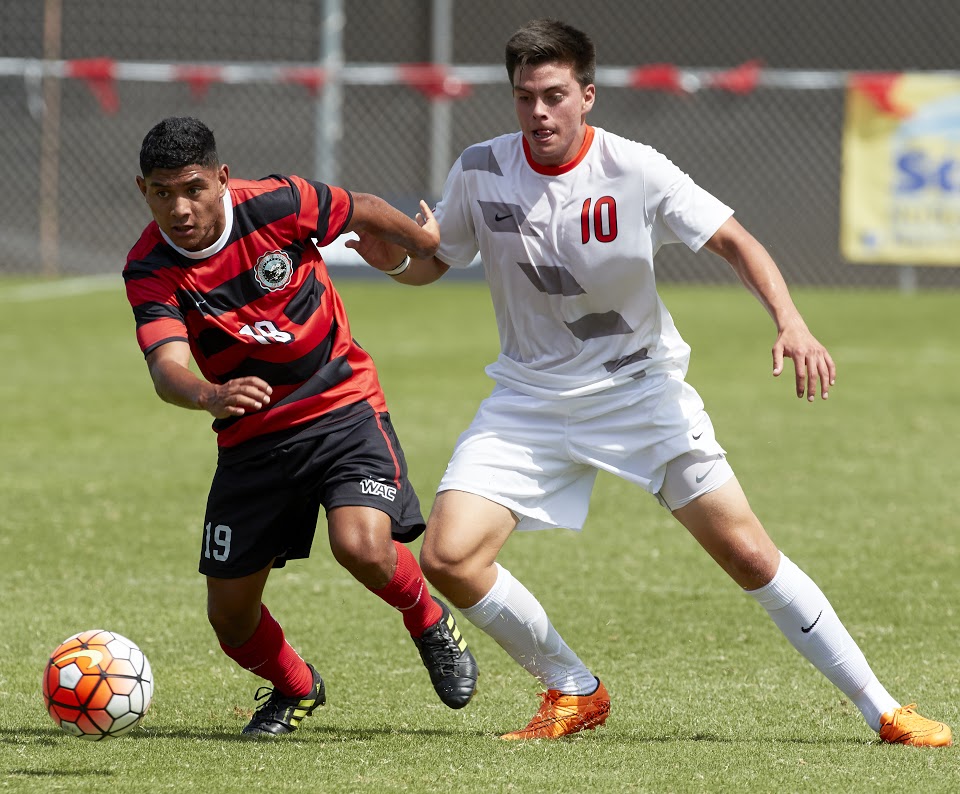 How did you get started in soccer? How old were you?
I joined my first team when I was 5. Back then the youngest age group locally was U-8 so when my dad took me to the park where all the teams practiced to ask if they needed players they all told him I was still too young/small. A family friend was having the same problem so we started our own team.
What made you choose UNLV?
The coaching staff had a huge influence on my decision. They really helped me feel confident of what I could achieve here and I felt I could really trust them.
What is your major? Year in school?
I'll start my senior year this fall. I'm a kinesiology major.
What is your favorite color?
I never picked one but my friends are convinced it's orange.
Besides soccer what is your favorite sport/hobbie? Favorite type of food? favorite song?
Favorite hobbie outside of soccer – arguing, favorite type of food – seafood, favorite song -Apparently by J. Cole
Biggest accomplishment in soccer?
Winning both our conference regular season and conference tournament my sophomore year.
What are your life goals and aspirations?
To play in a World Cup.
One word that describes you?
Honest
What is on your bucket list?
To live in Europe at some point.