Looking to play an iconic course in peak shape on a prime-time date? Join us for the UNLV Soccer Foundation's 3rd Annual Golf Tournament Fundraiser on Monday, April 24th, 2023, at the Red Rock Country Club Private Mountain Course in Summerlin. Considered Arnold Palmer's signature course, the Red Rock Country Club Private Mountain Course, offers a prism of challenge, beauty, and escape.
"When you see the natural beauty and pure splendor of this area, it is easy to see that this course is absolutely magical."
– Arnold Palmer
Rolling fairways, dramatic water features and multi-tiered greens characterize the 7001-yard, par-72 Private Mountain Course. All 18 holes invite competition and camaraderie against panoramic views of cityscapes and towering mountains, creating the most stunning golfing experience in Las Vegas.
All proceeds from this tournament will support the UNLV Men's & Women's soccer programs. Join us for a fun day on this iconic private course, and meet Jenny Ruiz-Williams, UNLV Women's Soccer Head Coach, and UNLV Men's Soccer Head Coach BJ Craig.
Monday, April 24th, 2023
8:00 AM Shotgun Start | 144 Players | 4-Golfer Scramble Format
$300/Golfer | $1,200/Foursome
It's easy to REGISTER and PAY online for Golf and/or Sponsorships at the links below. If you'd prefer to pay for a sponsorship and/or golf foursome with a check, please make the check payable to UNLV Rebel Soccer Foundation, and send to us at our mailing address:
1301 S. Jones Blvd., Las Vegas, NV 89146-12000
For more information, please contact Robin Loyed, Golf Tournament Chairperson at 702-963-4433 OR robin.loyed@urbrandlive.com
Our 2023 Presenting Sponsor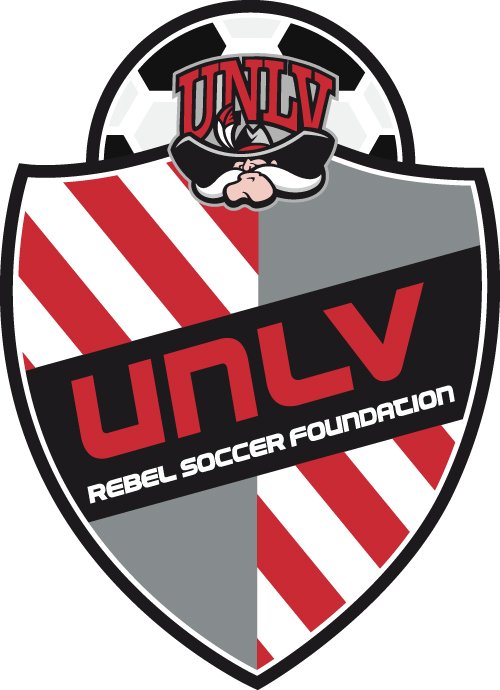 Proud to support the UNLV Women's
and Men's Soccer Programs