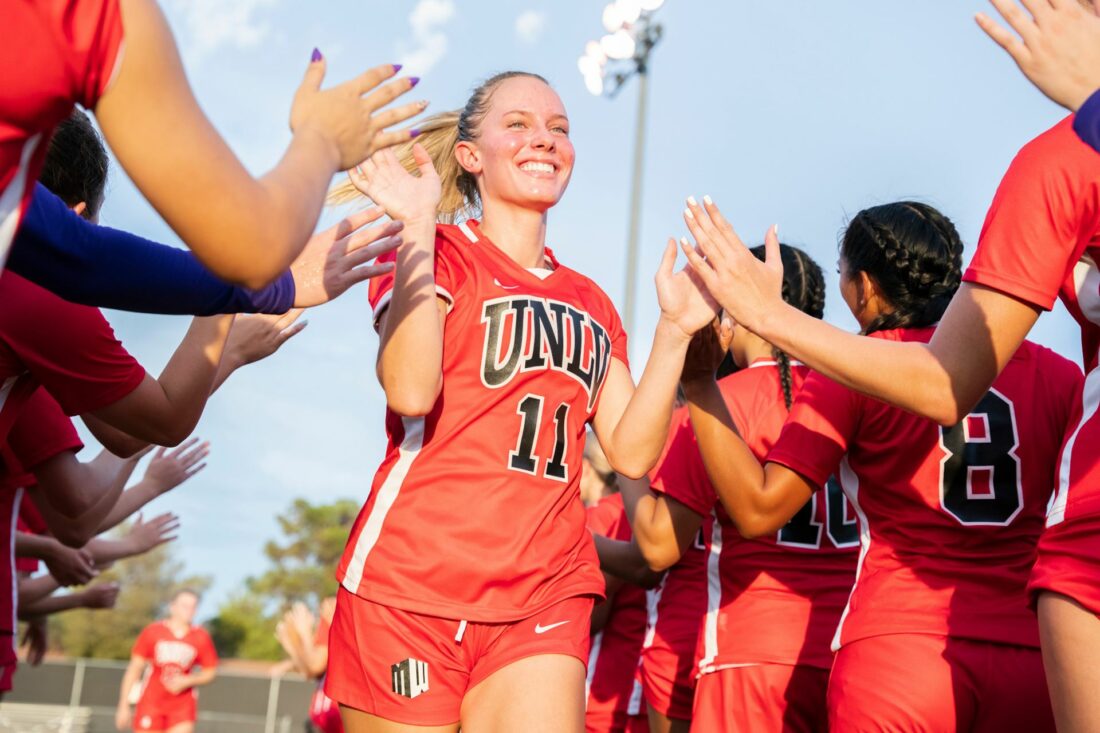 Rebel Soccer Foundation Commits $125K Over Next Three Years
The UNLV Rebel Soccer Foundation has pledged a donation of $125,000 to the university's men's and women's soccer programs, UNLV Athletics announced today.
The funds will be contributed over the next three years and provide additional financial support above and beyond the programs' core budgets allocated by the athletics department.
"We're very fortunate at UNLV to have passionate alumni and supporters who are earnest in their desire to create the best student-athlete experience," UNLV Director of Athletics Erick Harper said. "I want to acknowledge and thank the UNLV Soccer Foundation for their incredible support."
"We have a rich 40-year history of men and women who have played at UNLV and with this investment of $125,000, we hope that we can make an immediate impact to both the men's and women's soccer programs for years to come," Dan Giraldo, UNLV Soccer Foundation president said. "Our goal is to help both programs so they can compete at the highest level and produce student-athletes who are successful on the field and in the classroom.
"A special thank you goes to our sponsors, donors and alumni who have supported our tailgates, golf events and our alumni charity games because without them, this investment could not have happened!"
In alignment with UNLV Athletics' mission and values, the donation has been allocated to acquire items and equipment that enhance the student-athlete experience and introduce innovative performance and training tools. The commitment will increase the annual recruiting budgets of both men's and women's soccer.
"We thank the UNLV Rebel Soccer Foundation for their continued outpouring of generosity and support for both programs," UNLV women's soccer head coach Jenny Ruiz-Williams said. "We're excited to be able to add additional tools to improve analysis and performance.
"That being said," Ruiz added, "the foundation's support goes even beyond this. It's incredible to have them at our games, serving our community at tailgate events, and giving the student-athletes constant support. We have so much gratitude for all that they do for us."
"What an amazing gift," UNLV men's soccer head coach BJ Craig added. "The members of the Foundation have provided such tremendous support to the programs and the student-athletes in so many ways. We're very fortunate to have the generosity of this group in our community."
Since its formation in 2016, the UNLV Rebels Soccer Foundation has worked to increase overall support for the programs in alignment with the athletics department to continue to assist UNLV Soccer in winning consistently academically and athletically. If you have an interest in joining the Foundation or making a donation, click here.