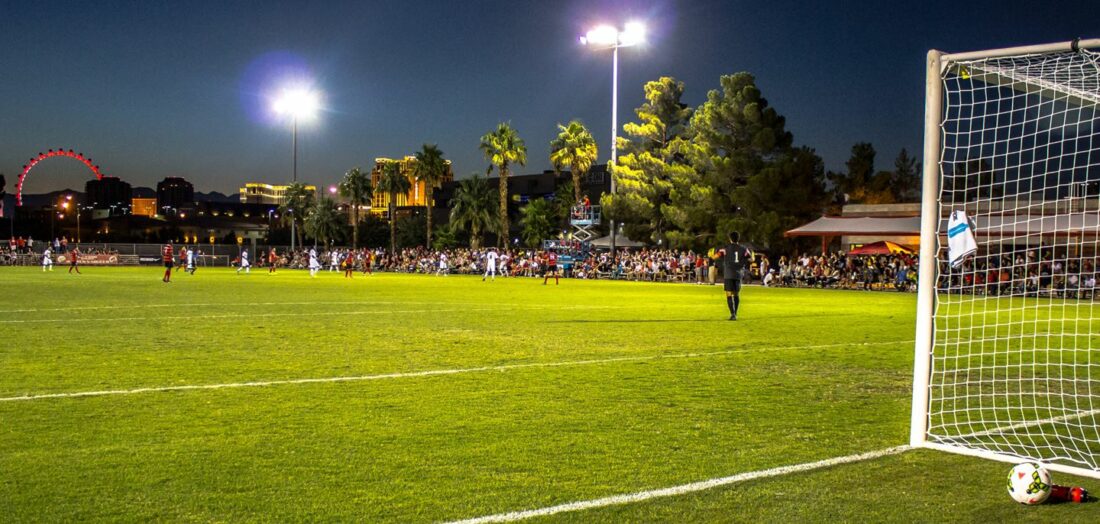 Rebels Add Two Signees In Fall Period
LAS VEGAS (UNLVRebels.com) – A pair of junior college players, Gabriel Claudio and Matthew Ridley, have signed NLI's to play for the UNLV men's soccer team starting in the fall of 2020, head coach Rich Ryerson announced Thursday.
Claudio is a JC transfer from Yavapai Community College where he played center back while helping the Rough Riders to a 15-4 record and a conference title in 2019. He was a first team All-NJCAA All-Region team selection while helping the Roughriders record ten shutouts and a 0.61 GAA. He also scored four goals and added a pair of assists for the season. A native of Yuma, Arizona, he was a three-time starting forward for a Cibola HS squad that finished third in the state tournament his junior year and was 30-7-3 overall during his final two seasons on the team. Coming into his senior season he was a two-time first team all-state selection and claimed conference Player of the Year honors in 2017. Claudio also spent two seasons on the football team, playing kicker, free safety and wide receiver. He earned City Player of the Year recognition and first team all-state honors as a junior in 2017 after setting every major receiving and touchdown record in Yuma County history. He also was a first-team all-state selection on defense as a sophomore.
Ridley, a native of Hartlepool, England, played his first year of collegiate ball at Lander University where he helped them to a 16-2-3 record, the South East Regional championship and a spot in the NCAA Elite Eight. Ridley played this past season at Richard Bland College, and was both team captain and an all-region first-team selection his sophomore season. While in school in England, Ridley was a center back for Hartlepool Sixth Form College's squad and served as the team captain, including for the designated ECFA National team. He was named the school's Athlete of the Year in 2018 while also earning Managers Player of the Year award.
"We couldn't be more excited about our opportunity to reinforce our defensive unit with two JC transfers that will bring experience, maturity and a competitive edge to our backline," said Ryerson. "Gabriel brings in a very humble and aggressive athletic style of defending, and I believe he will serve in multiple capacities for our defense. He is a a multi-sport athlete that has excelled at Yavapai, a very strong JC nationally ranked program. Matthew meanwhile will give us a huge presence in the back with his strong leadership communication skills and physique that will enable us to really challenge for a conference championship."