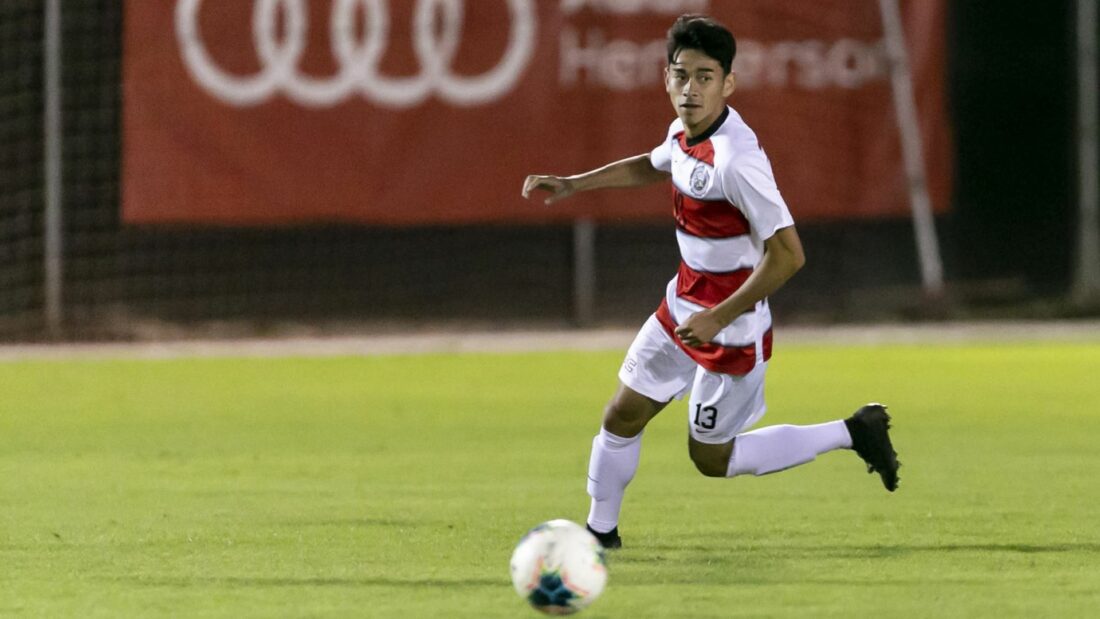 Goo Leads Rebels To 2-1 Victory At GCU To End Season
PHOENIX, Arizona (UNLVRebels.com) – UNLV freshman Skyler Goo found the perfect night for his first two career goals, as he scored a goal in each half to give the Rebels a 2-0 advantage on the way to a 2-1 win at Grand Canyon in the season finale for both teams in WAC men's soccer action Saturday night at the GCU Stadium.
Goo, who came into the night with one assist on the season, put UNLV ahead 1-0 in the 43rd minute on just the Rebels' second shot of the game, while classmate Hayden Prasad assisted on the score. He then added to the lead in the 69th minute with his second score, thanks to an assist from sophomore John Lynam. 
The Antelopes closed within 2-1 in the 81st minute but that would be the final goal of the game. UNLV came away with the win despite having been outshot 17-5 for the game. Shots on goal however were just 6-4 in favor of GCU.