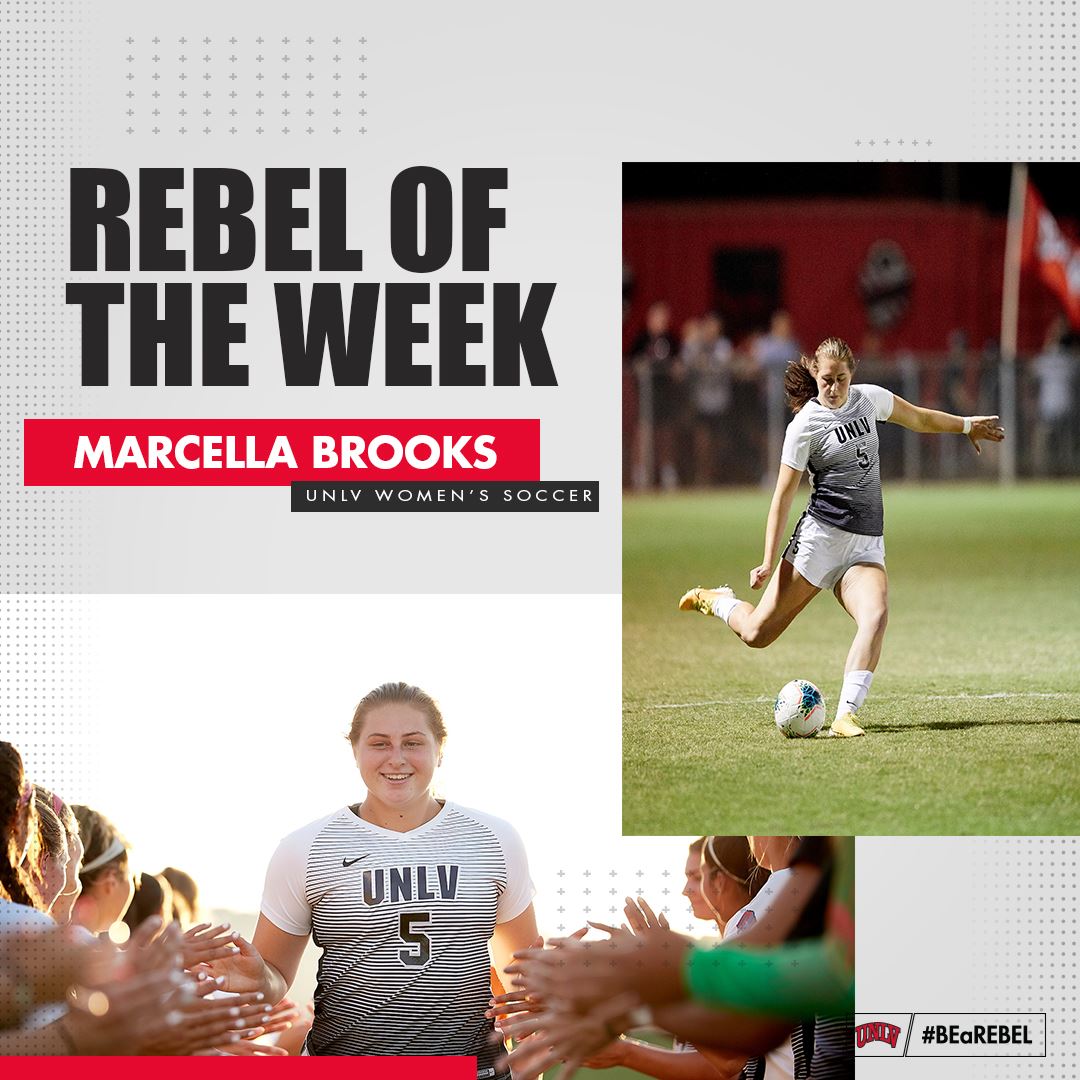 Brooks Named Outstanding Rebel Of The Week
LAS VEGAS (UNLVRebels.com) – UNLV women's soccer freshman Marcella Brooks was named the Outstanding Rebels of the Week, the school announced Wednesday.
The award goes to the student-athlete(s) who turned in the best individual performance during the previous week of competition from Monday through Sunday as voted on by the UNLV Athletic Communications department. The Las Vegas native earned the weekly honors after receiving MW Defensive Player of the Week. After UNLV's top two goalies were lost for the season with injuries, the freshman midfielder moved to goalkeeper, playing the position in a game for the first time since the age of nine. In her two games as the Rebels' goalkeeper, Brooks recorded back-to-back shutouts in a 2-0 win over UNR and a 1-0 victory over Southern Utah. She faced nine shots and came up with five saves in two matches, including four saves against the Wolf Pack. She took almost every free kick in the two games, and recorded an assist against UNR after placing a free kick 40-yards from goal, where it was headed in for a 2-0 lead to seal the game.
2019-20 Outstanding Rebel of the Week Award Winners
Sept. 4 – Shelby Capllonch, Volleyball
Sept. 11 – Shelby Capllonch, Volleyball
Sept. 18 – Timo Mehlich, Men's Soccer
Sept. 25 – Alex Kobelt, Men's Tennis
Oct. 2 – Mariena Hayden, Volleyball
Oct. 9 – Jack Trent, Men's Golf 
Oct. 16 – Javin White, Football
Oct. 23 – Mariena Hayden, Volleyball
Oct. 30 –  En-Pei Huang and Izumi Asano, Women's Tennis
Nov. 6 – Marcella Brooks, Women's Soccer