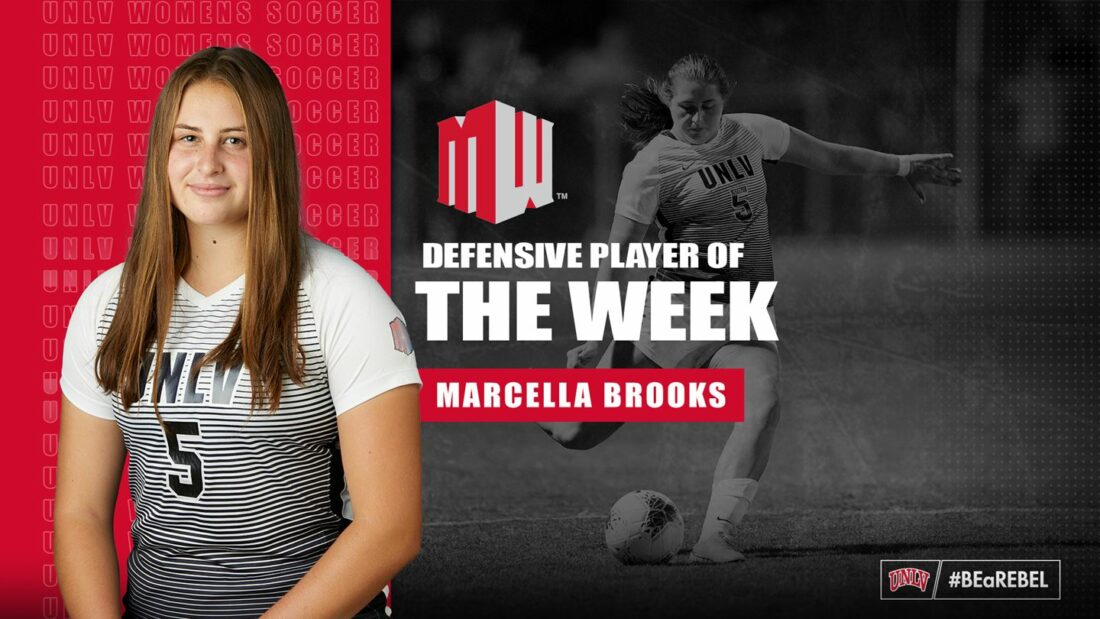 Brooks Named MW Defensive Player Of The Week
LAS VEGAS (UNLVRebels.com) – UNLV women's soccer closed out its season on a winning note with two straight wins this weekend, and one of the key players behind those wins was honored Monday as freshman Marcella Brooks was named the Mountain West Defensive Player of the Week.
Brooks is normally a midfielder on the Rebels, but was pressed into service as the team's starting goalkeeper after UNLV lost its top two goalkeepers to season-ending injuries the previous weekend. Playing the goalkeeper position for the first time in a game since the age of nine, Brooks played a big role in helping UNLV post a back of shutout victories, 2-0 over UNR (Nov. 1) and 1-0 over Southern Utah (Nov. 3) in the season finale. Against the Wolf Pack in a Silver State Series contest, Brooks faced nine shots and came up with her first four career saves. In the win over the SUU Thunderbirds, she was credited with one save as well.
The Las Vegas native also gave the Rebels a big weapon with her leg, as she took all of the Rebels' free kicks in the first two-thirds of the field, sending a good number of them into the box. That included one in the 69th minute that Malika Markham headed into the box for an insurance goal to seal the 2-0 victory for UNLV, and Brooks was credited with an assist on the play.