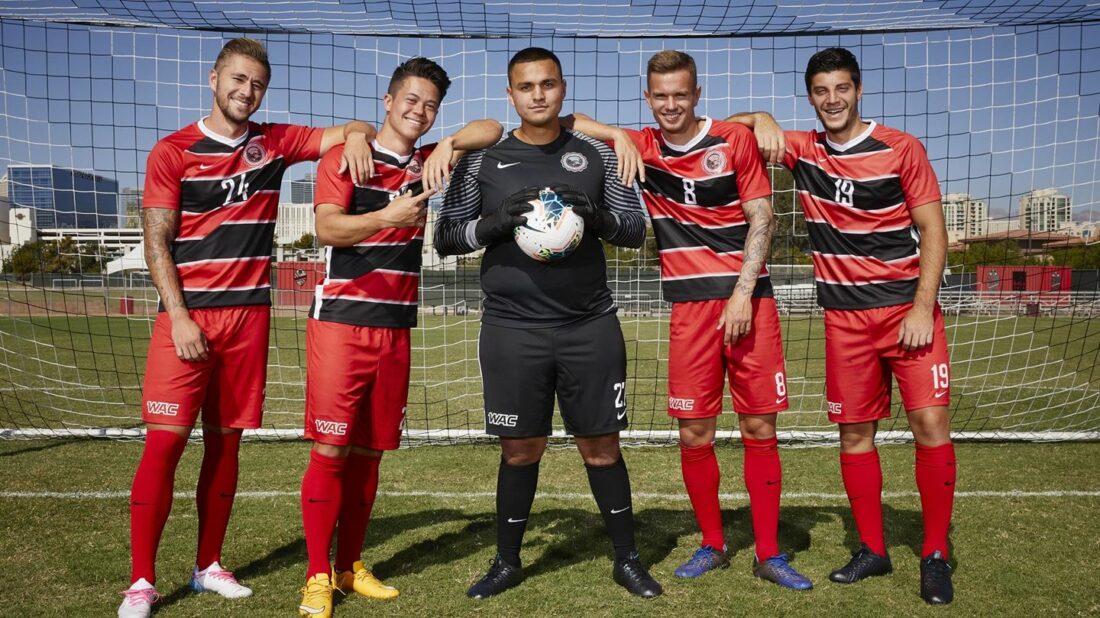 Senior Weekend For Rebels
LAS VEGAS (UNLVRebels.com) – The UNLV men's soccer team will be playing its final home games of the regular season this weekend, as the Rebels kickoff against Kansas City on Friday, Oct. 25 at 5 pm, followed by Sunday's Senior Day contest against Houston Baptist at 1 pm. Both games are part of doubleheaders with the UNLV women's team, who will play at 7:30 pm on Friday and 10 am on Sunday.
There will be a free tailgate party, featuring free food, drinks and live music, thanks to the UNLV Soccer Foundation, that will be open to all with ticketed admission starting at 5 pm on Friday. Tickets are just $8 for adults or $5 if bought online at UNLVTickets.com by the day before the game, $5 for seniors and staff, while kids 12 and under and all Nevada students under the age of 17 receive free admission to UNLV soccer contests.
Both games will be available to watch through the WAC Digital Network, which will have live links on UNLVRebels.com and can also be watched through the Roku, Apple TV, Fire TV and Android streaming devices. Wyatt Tomchek will provide the play-by-play.