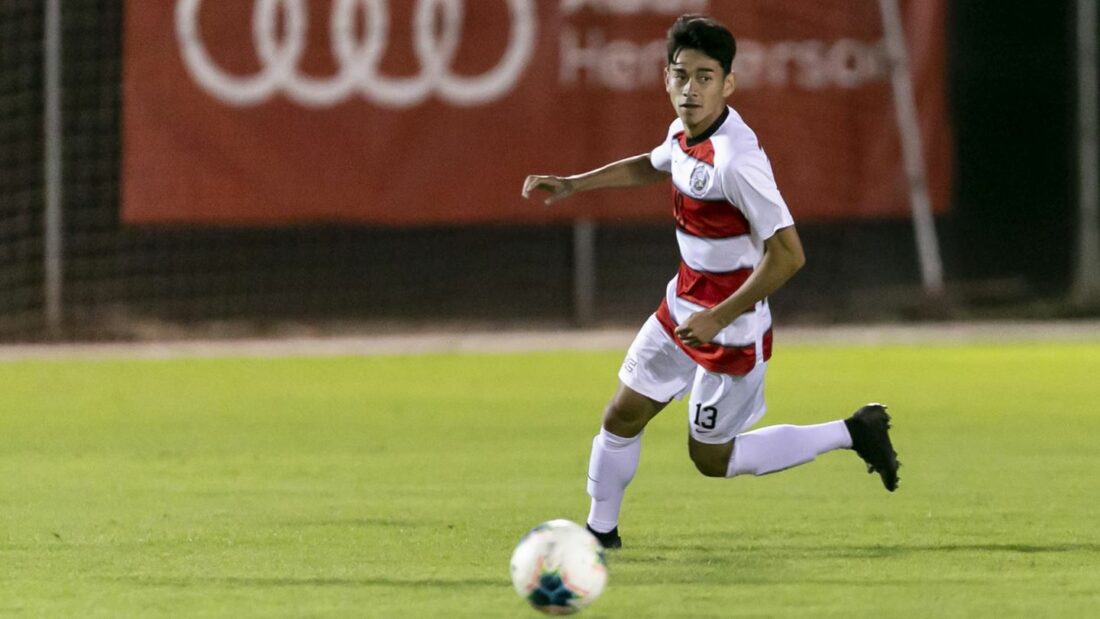 Rebels To Play Pair Of WAC Games In California
LAS VEGAS (UNLVRebels.com) – UNLV men's soccer is looking for its first WAC win of the season as are both of its weekend opponents as the Rebels will face CSU Bakersfield in a Friday morning, 11 am contest in Bakersfield, before closing the weekend at Cal Baptist on Sunday in a 1 pm match. All three teams dropped their opening game in league play Saturday night, with the Rebels falling to now No. 24 UTRGV 2-0.
Both games will be available to watch through the WAC Digital Network, which will have live links on UNLVRebels.com and can also be watched through the Roku, Apple TV, Fire TV and Android streaming devices.
UNLV (2-7, 0-1 WAC) at CSU Bakersfield (1-6, 0-1 WAC)
Friday, Oct. 4 – 11 am – Main Soccer Field (Bakersfield, Calif.)
Live Video (WDN) – Live Stats
UNLV (2-7, 0-1 WAC) at Cal Baptist (1-7-1, 0-1 WAC)
Sunday, Oct. 6 – 1 pm – Lancer Soccer Field (Riverside, Calif.)
Live Video (WDN) – Live StatsPrint Friendly Version