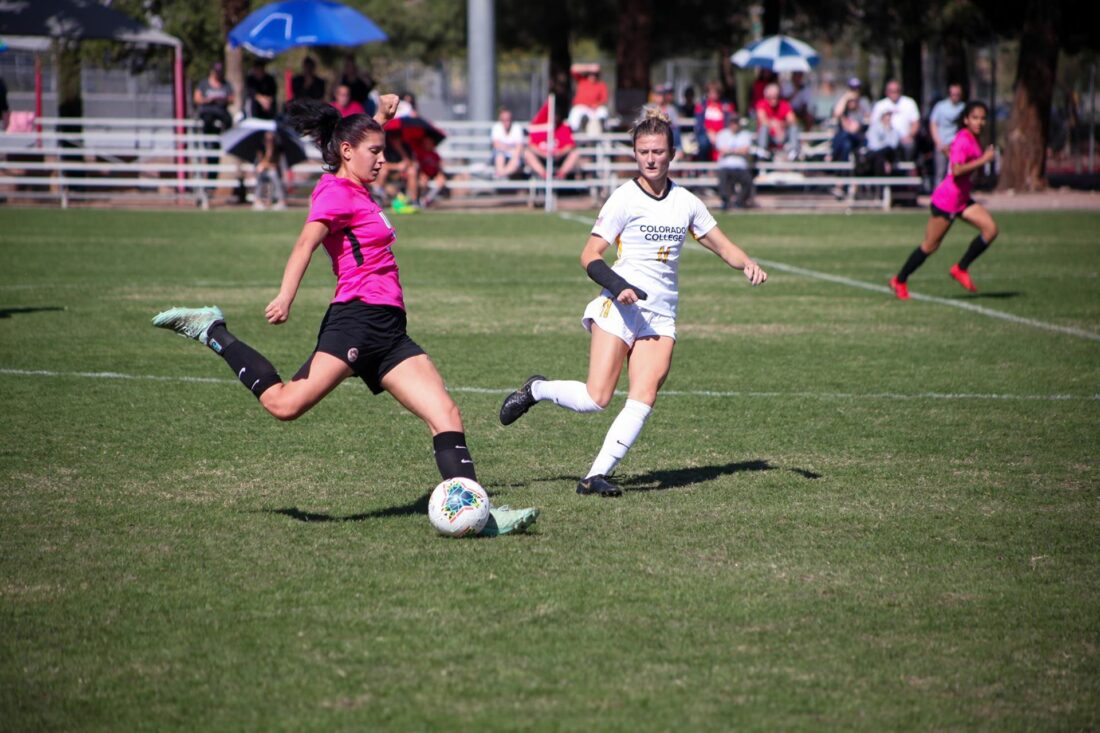 Rebels On The Road In California For Two
LAS VEGAS (UNLVRebels.com) – UNLV women's soccer will play its final two road games of the regular season this weekend, as it travels to California to face San Jose State Thursday night (7 pm) before closing out with a Sunday 12 pm match at Fresno State.
The Rebels are looking to keep their momentum going after Sunday's win over then-first place Colorado College. The 2-0 victory over the Tigers also marked UNLV's first shutout in league play this season.
Both games this weekend will have a live video stream available through UNLVRebels.com.