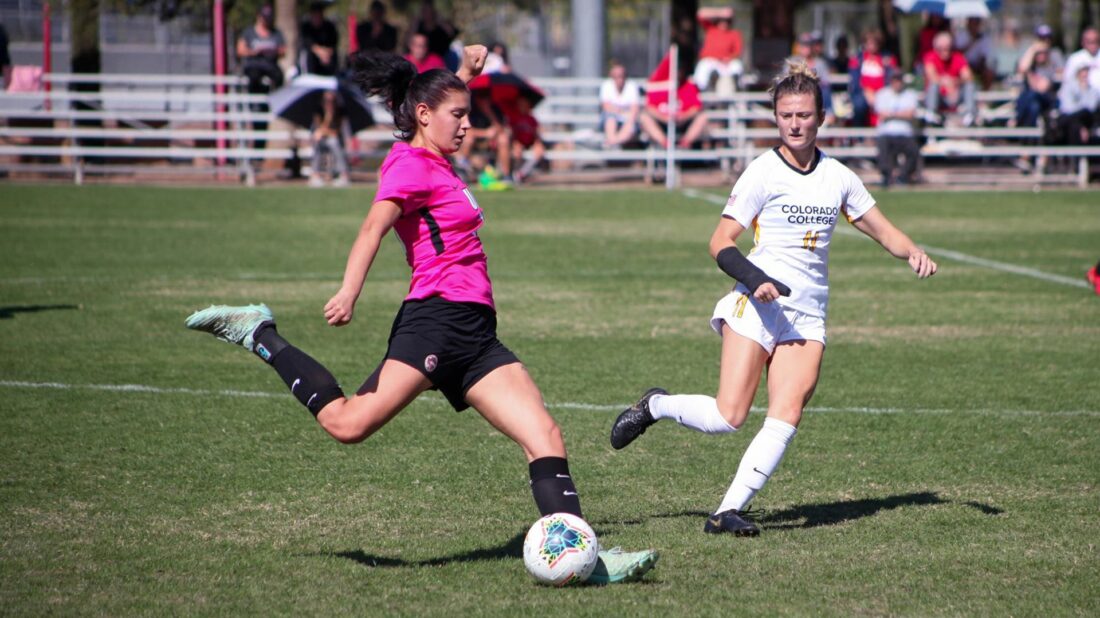 Rebels Knock Off First Place Colorado College 2-0
LAS VEGAS (UNLVRebels.com) – UNLV scored a pair of second-half goals while goalkeeper Emberly Sevilla recorded a shutout despite facing 15 total shots as the Rebels claimed a 2-0 upset victory over first place Colorado College Sunday afternoon in Mountain West women's soccer action from Johann Memorial Field.
The Tigers attempted nine shouts on the Rebel goal in the first half but Sevilla and the UNLV defense came up strong to keep it a scoreless game after 45 minutes. UNLV got on the board in the second half thanks to its lone corner kick of the game, as Malika Markham's kick was headed in by Jadyn Nogues for a score and a 1-0 lead in the 60th minute. The Rebels sealed the win in the 87th minute when Lourdes Bosch dribbled past and threw several Tiger defenders before scoring from outside the box to the top right corner, putting UNLV ahead 2-0.
UNLV won despite having been outshot 15-11, and Colorado College holding a 10-1 edge on corner kicks. Sevilla finished with four saves to earn the clean sheet in goal.
NEXT UP: The Rebels will have their final road trip of the season, starting with Thursday's contest at San Jose State, starting at 7 pm.