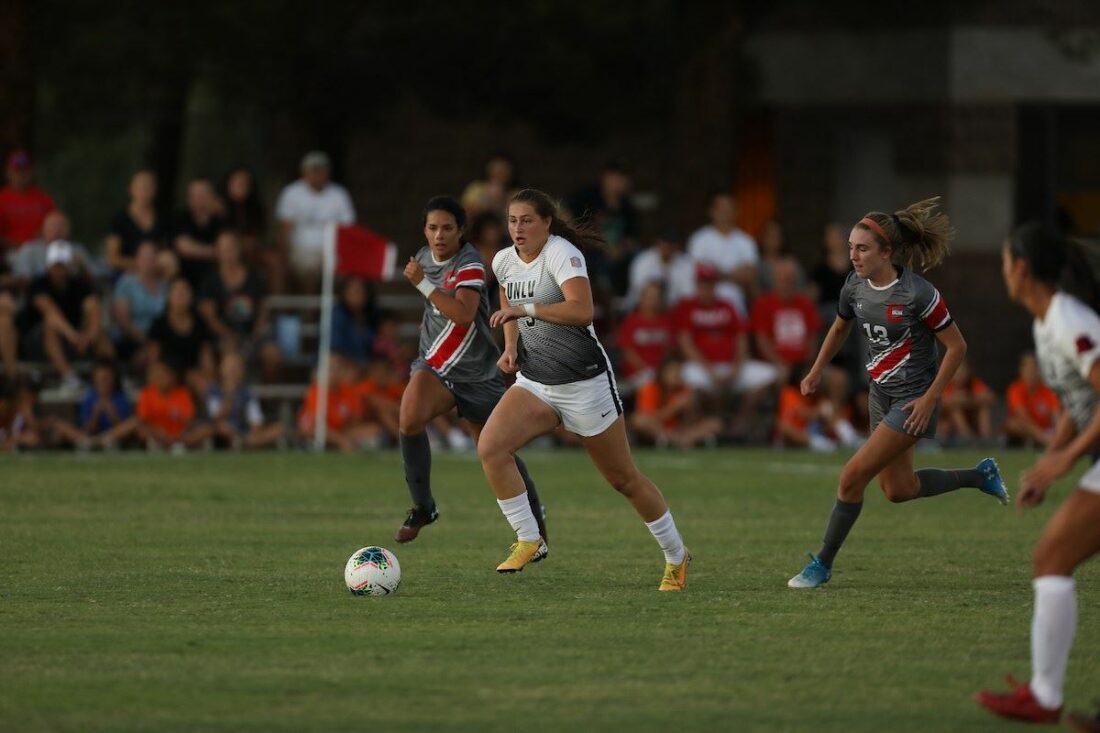 Rebels Handed 5-2 Setback By Colorado State
LAS VEGAS (UNLVRebels.com) – UNLV women's soccer was handed two setbacks on Sunday afternoon, starting with a 5-2 home loss to Colorado State in Mountain West action from Johann Memorial Field.
Colorado State scored three first half goals (17th, 21st and 38th minutes) for an early 3-0 advantage, as the Rebels were playing with backup goalkeeper Elly Reynada after an injury to normal starter Emberly Sevilla Friday night. Reynada then herself left the game after a collision and injury in the 63rd minute, placing freshman Amaya Pidsosny in the goal to immediately face a penalty kick. The Las Vegas freshman would come up with the save on the PK, in her first career collegiate play.
UNLV claimed its first goal just before halftime following a free kick outside the box. Marcelle Brooks took the kick and scored to bring UNLV within 3-1. CSU quickly came out of halftime with a goal for a 4-1 edge. The Rebels didn't go away easily, closing within 4-2 after Malika Markham headed in Katie Ballou's free kick in the 67th minute but that was the last score for UNLV.
The Rebels suffered the loss despite a 16-15 edge on shots, though it was 12-8 in shots on goal for CSU. The Rebels also posted seven saves in the game, six from Reynada.
NEXT UP: The Rebels will host their Senior Night Friday against in-state rival UNR at 7 pm at Johann Field. It will be a Code Red game for UNLV, and also part of the Silver State Challenge, the all-sports competition between the two schools IBEW and Nevada Donor Network.