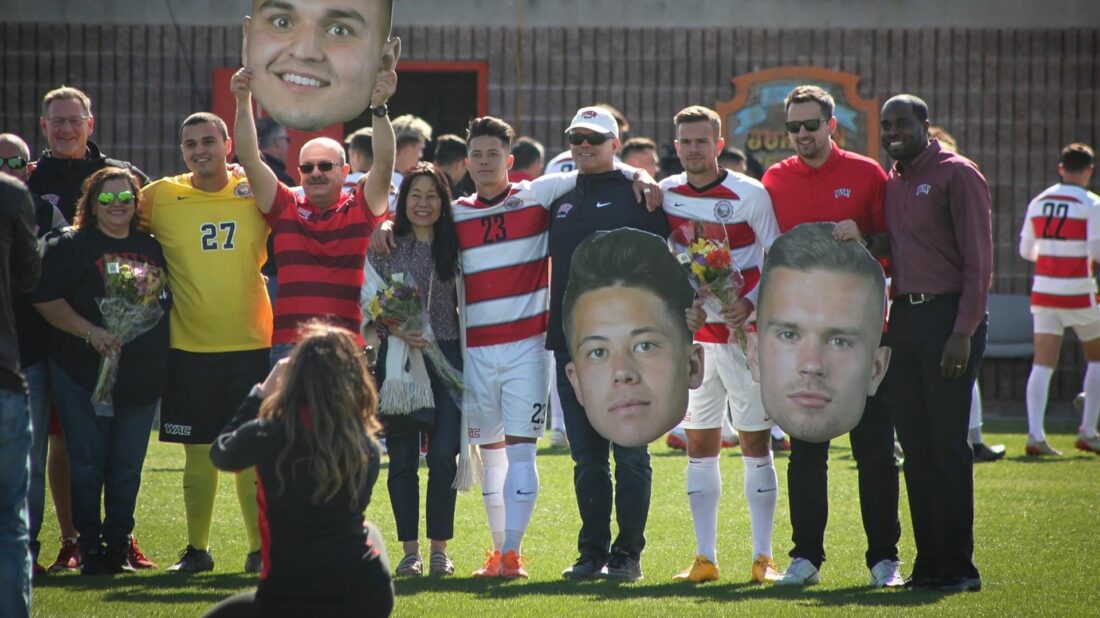 Rebels Fall To Second Half Surge
LAS VEGAS (UNLVRebels.com) – After scoring an early goal, UNLV allowed Houston Baptist to hang around just long enough to grab a late lead and then hold on for a 3-1 victory Sunday afternoon to spoil Senior Day for the Rebels at Johann Memorial Field. The loss dropped the Rebels to 3-4-1 in WAC play, while the Huskies improved to 3-5 with their second straight win while snapping UNLV's four-game unbeaten streak.
Marco Gonzalez put UNLV up 1-0 in the 13th minute after he blasted in a shot from outside the box, following a corner kick from Nico Clasen. UNLV kept up the attack, taking 10 shots in the first 45 minutes, but it was the Huskies who would score next with a goal in the 23rd minute for a 1-1 tie game.
UNLV didn't slow down in the second half, holding the majority of possession and taking 14 shots total. Yet none of them found the back of the net as HBU came up with 10 saves in the game, seven in the second half. The Huskies meanwhile weathered the storm long enough to find a second goal of their own in the 72nd minute, and then sealed the win with a score in the 79th minute.
The Rebels final shot advantage was 24-15 and 11-7 on shots on goal. Senior Enrique Adame posted four saves in net for UNLV as well. 
NEXT UP: UNLV will play a Halloween night contest as the Rebels face Utah Valley in Orem, Utah with a 6 pm (PT) kickoff.