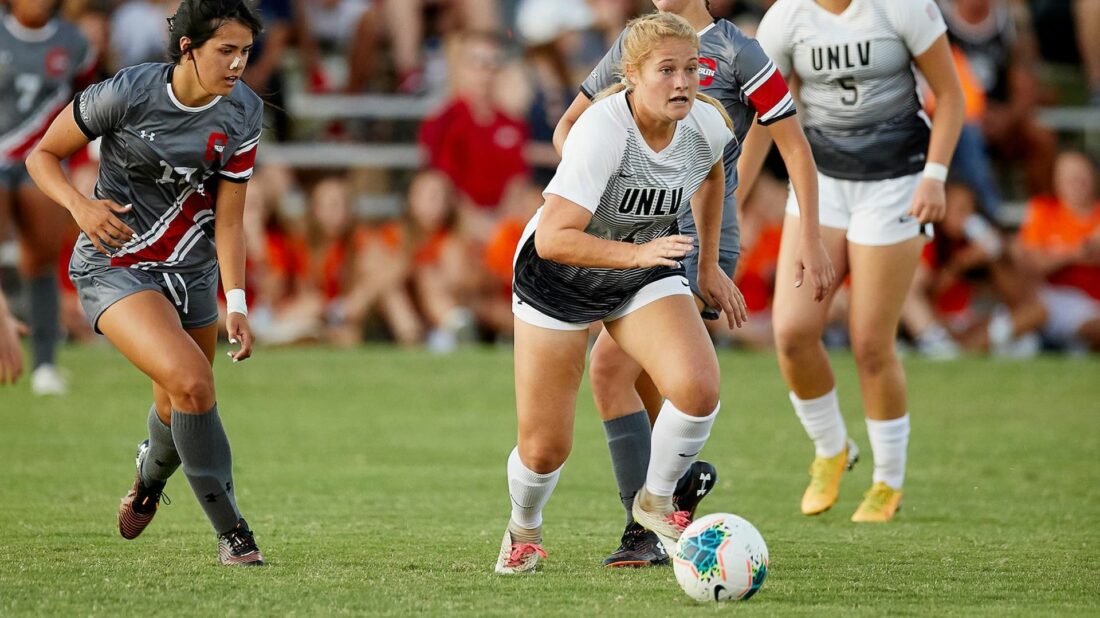 Rebels Fall On Late Goal 3-2 To Wyoming
LAS VEGAS (UNLVRebels.com) – UNLV twice battled back from one-goal deficits but could not match a final late goal as the Rebels fell to the visiting Wyoming Cowgirls 3-2 Friday night in Mountain West women's soccer action from Johann Memorial Field.
Wyoming took an early lead before the Rebels tied the game at 1-1 in the 20th minute, thanks to a penalty kick goal from freshman Lourdes Bosch. The Cowgirls took the lead back just four minutes later and would take that 2-1 lead into halftime despite being outshot 11-8 in the half. 
The second half shots were even more in the Rebels' favor at 10-4, but the score remained at 2-1 until the final 10 minutes. That's when McKenna Sullivan grabbed the ball off a defensive deflection and scored from inside the box to knot the game at 2-2 in the 82nd minute. UNLV's new life didn't last long however as the Cowgirls came up with the winning score in the 87th minute to steal the 3-2 victory. 
UNLV suffered the loss despite a 21-12 overall edge on total shots and 7-5 on corner kicks. Wyoming did hold the edge on total saves at 10-7.