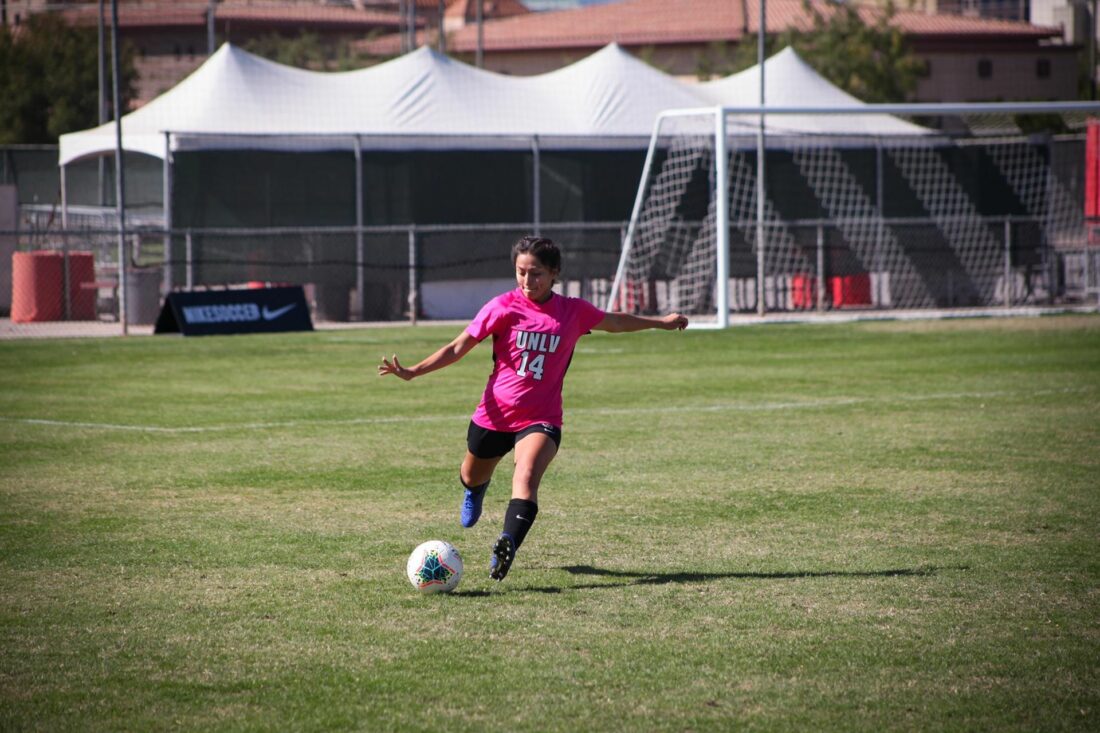 Rebels Drop 2-1 Road Contest At Fresno State
FRESNO, California (UNLVRebels.com) – UNLV came up short in its final road game of the season Sunday afternoon, as the Rebels dropped a 2-1 contest in Mountain West women's soccer action at Fresno State on the Bulldogs' Senior Day.
The Bulldogs held a 1-0 halftime lead thanks to a score in the 35th minute. The game went into halftime still at a 1-0 score, before the Rebels tied up the score in the 53rd minute thanks to Malika Markham, as she headed in a ball in the box off a long free kick from Katie Ballou. Unfortunately for the Rebels the game didn't stay tied for long as Fresno State came back three minutes later for a score in the 56th minute for what would be the game-winning goal.
UNLV was outshot 17-8 for the game, and 7-4 on shots on goal, though did hold a 9-7 edge on corner kicks.
QUOTE: "We got off to a slow start in the first half and dug ourselves a hole. We were much better the second half but unfortunately it's tough to win games when you only show up for 45 minutes." – UNLV head coach Chris Shaw
NEXT UP: The Rebels will begin a four-game homestand to end the regular season with a doubleheader Friday night with the Rebel men's team. The day's first game will be the UNLV men against Seattle at 5 pm, followed by the UNLV women against Wyoming at 7:30 pm. A free tailgate party with free food and drinks and live music will be open to all with ticketed admission.