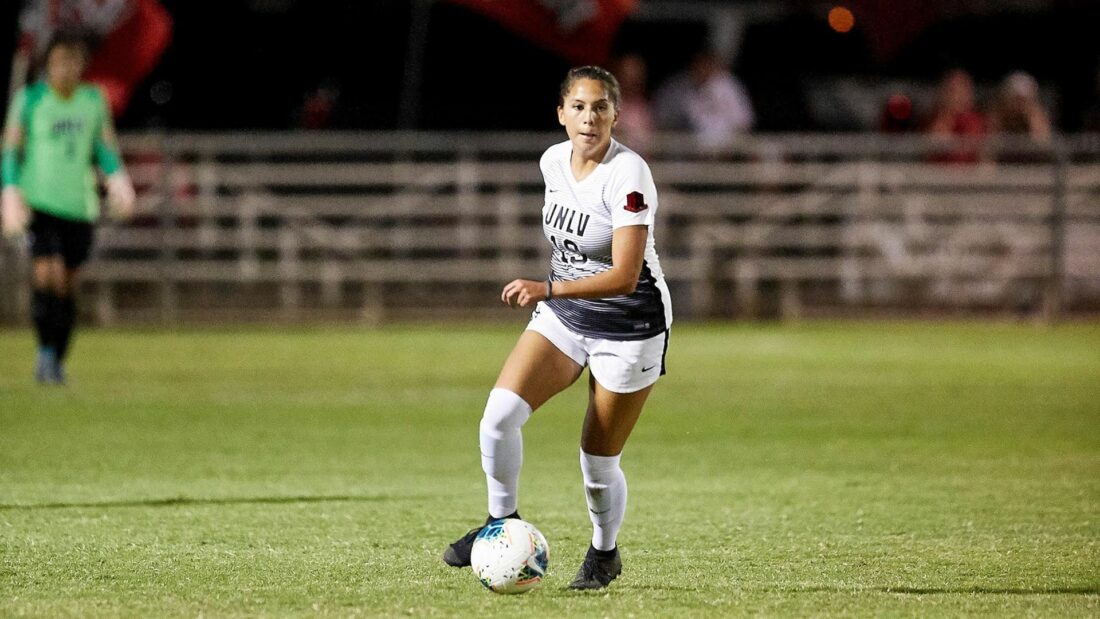 Rebels Claim 1-1 Double-OT Road Draw At San Jose State
SAN JOSE, California (UNLVRebels.com) – UNLV bounced back from a slow start to score a tying goal in the second half on the road for a 1-1 road draw at San Jose State Thursday night in Mountain West women's soccer action from the Spartan Soccer Complex.
SJSU took five of the first six shots of the game and notched the game's first goal in the 8th minute for an early 1-0 lead. UNLV started to pick it up offensively, and would tie the game in the second half thanks to a score by Malika Markham in the 55th minute. Katie Ballou was credited with an assist on the score as well.
The game would go into overtime and in the first extra period the Spartans held a 5-1 edge on shots, while it was 4-1 in favor of UNLV in the second overtime period. That included a sequence in front of the SJSU goal in the final minutes where UNLV appeared to have a great chance on goal but a Spartans defender knocked the ball away to preserve the tie.