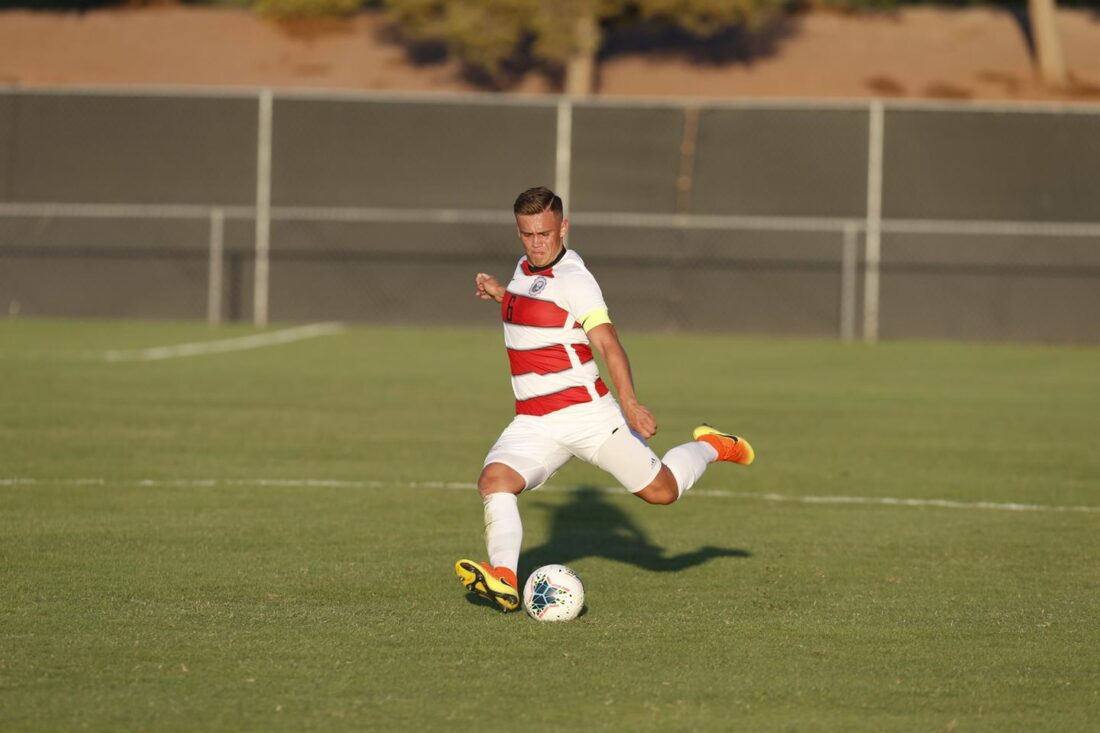 Home Conference Weekend For Rebels
LAS VEGAS (UNLVRebels.com) – UNLV men's soccer is back home for a pair of home games this weekend, Friday against Seattle at 7:30 pm and Sunday against San Jose State at 10:30 am, both at Peter Johann Memorial Field. Friday's game will also have a free tailgate party with free food and drinks starting at 5 pm during the UNLV women's game against Air Force, thanks to the UNLV Soccer Foundation.
Both Friday and Sunday contests are part of doubleheaders featuring both the UNLV women's and men's squads. There is a special ticket package of $20 that will also give fans admission to Friday's doubleheader as well as Saturday's Las Vegas Lights game vs Reno 1868. The package must be bought by Thursday night at lightsfc.com/unlvsoccer.
There will be giveaways for both UNLV games this weekend as well, as the first 200 fans on Friday night will receive a free UNLV camo drink koozie, while on Sunday, which is also Kick Cancer Day for the Rebels, the first 200 fans will receive a free UNLV pink cooling towel.
Both games will be available to watch through the WAC Digital Network, which will have live links on UNLVRebels.com and can also be watched through the Roku, Apple TV, Fire TV and Android streaming devices.