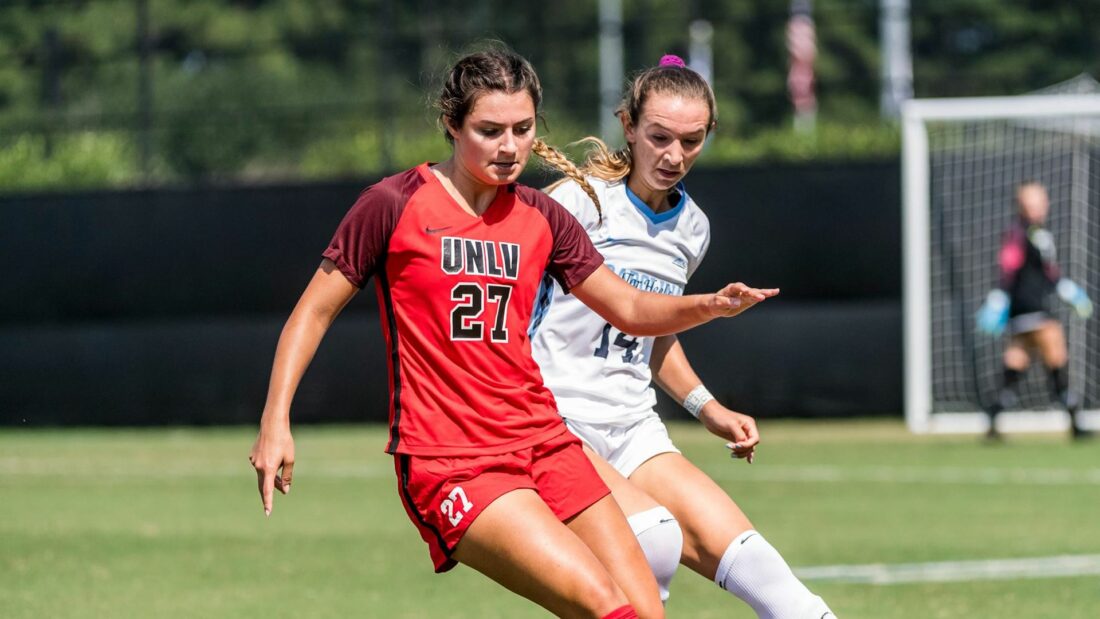 Another Overtime Heartbreaker
LAS VEGAS (UNLVRebels.com) – UNLV finished with the overall shot advantage for the third straight game, but Air Force took the only two shots of the overtime period, including the game-winner in the 97th minute that sent the Rebels to a 2-1 loss Friday night in Mountain West women's soccer action from Peter Johann Memorial Field.
Air Force pushed the ball early in the game and was rewarded with a goal in the 22nd minute to go up 1-0. UNLV would tie the game though in the 42nd minute after a deflected ball off a corner kick came to Lourdes Bosch, and she placed it in the back of the net to tie the game at 1-1 in the 42nd minute.
No goal was scored in the second half, sending the Rebels to overtime for the second straight game on their home field. And for the second straight time they would come up short wen a defensive misplay led to the Falcons' score in the 97th minute that ended the contest.
UNLV finished with a 16-15 overall edge on shots, though the Falcons had eight shots on goal to seven for the Rebels. UNLV also had six corner kicks to three for the visitors.
NEXT UP: UNLV hosts Colorado College Sunday at 1 pm, following the Rebel men's game against San Jose State at 10:30 am. Sunday is the annual Kick Cancer game for UNLV, and the first 200 fans will receive a free UNLV pink towel.