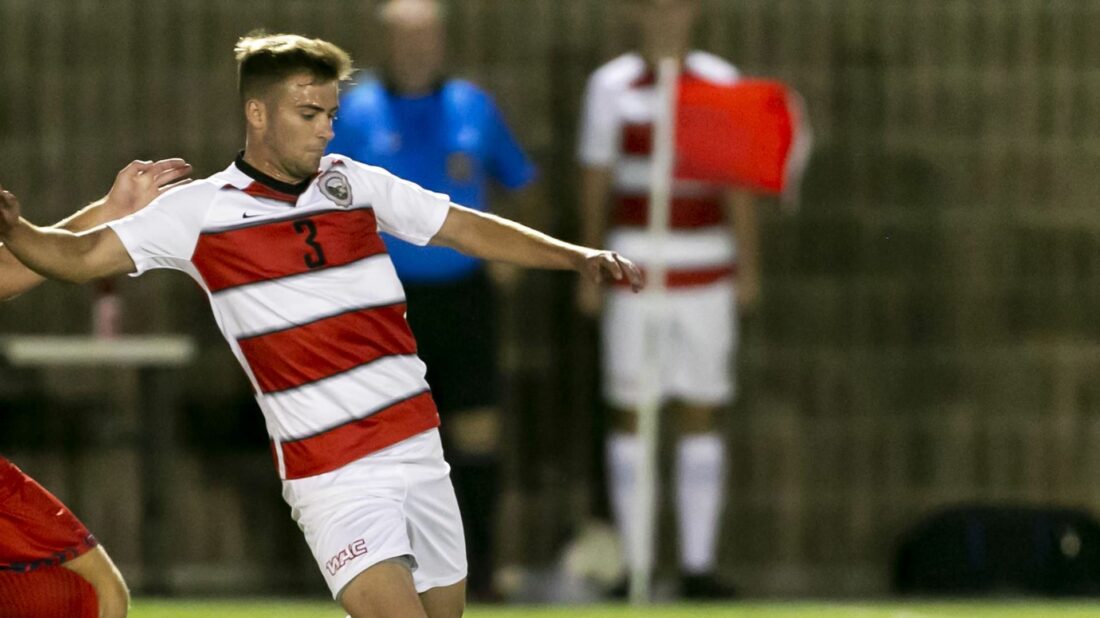 Rebels Come Up Short In WAC Opener 2-0 To UTRGV
LAS VEGAS (UNLVRebels.com) – UNLV gave up a pair of early goals and could not recover, falling 2-0 to UTRGV in the WAC men's soccer conference opener for both teams Saturday night from Peter Johann Memorial Field.
The Vaqueros scored just less than four minutes into the game and then added a second score in the 16th minute for a quick 2-0 lead. UNLV earned several strong scoring chances near the end of the first half and start of the second, as five of its seven overall shots in the game were on goal. However, a strong night from UTRGV goalkeeper Andy Rios kept the Rebels off the scoreboard, as he finished the night with five saves on the five shots he faced.
UNLV was outshot 13-7 for the game, 7-5 on shots on goal, while goalkeeper Lukas Betz recorded five stops in the net. 
The Rebels are back in action Friday, Oct. 4, with an 11 am morning contest at CSU Bakersfield.