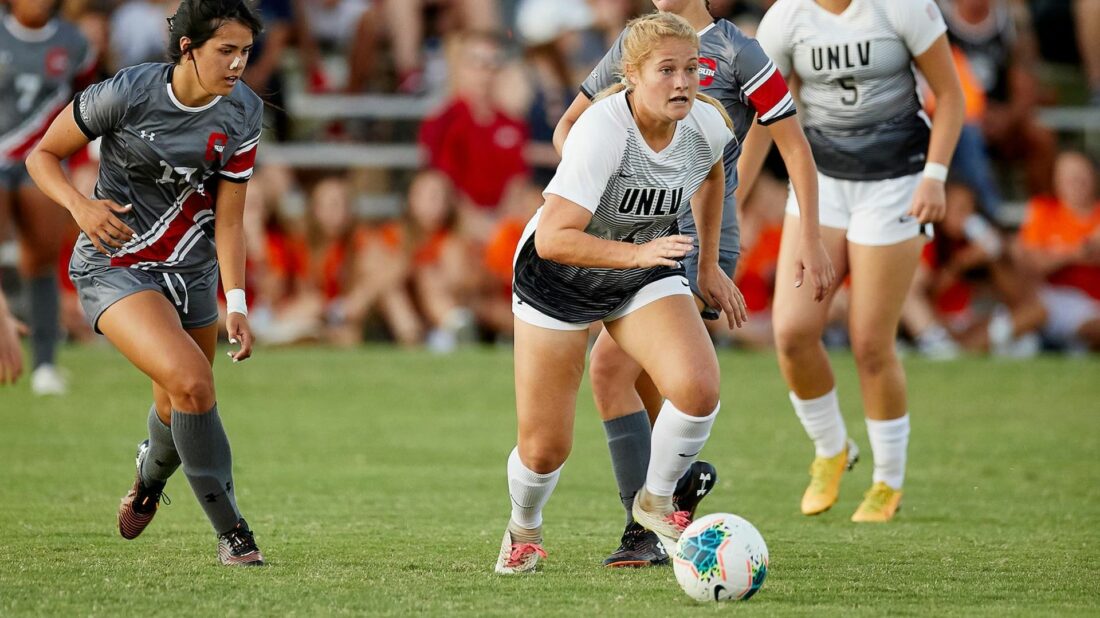 Double-Overtime Setback In MW Opener
LAS VEGAS (UNLVRebels.com) – UNLV put up a tough fight in its Mountain West opener Friday night, but having to play shorthanded after a late second half red card eventually took its toll as the Rebels fell 1-0 to Utah State in the final minutes of the second overtime in women's college soccer action from Johann Memorial Field.
While Utah State held the shot advantage the entire night, UNLV kept the visitors off the scoreboard thanks to a stellar performance from Emberly Sevilla, as she recorded seven saves in the net for the Rebels. A second yellow card to Ariana Reyes in the 82nd minute however left UNLV playing down a player for the rest of the way. Utah State would take advantage midway through the second overtime when Christiane Sundstrom scored from inside the box in the 107th minute for a 1-0 golden goal victory for the Aggies. 
QUOTE: "I thought the team battled hard for 106 minutes. We showed a lot of heart, a lot of fight, a lot of battle tonight. Obviously it's unfortunate to give up a late goal like that, we felt like we deserved more out of the game. But we'll build on it, and if we can play with that kind of heart and fight I think we'll have a good rest of the season." – UNLV coach Chris Shaw
NEXT UP: UNLV is on the road Sunday at preseason MW favorite Boise State in a Sunday, 12 pm (MT) contest.