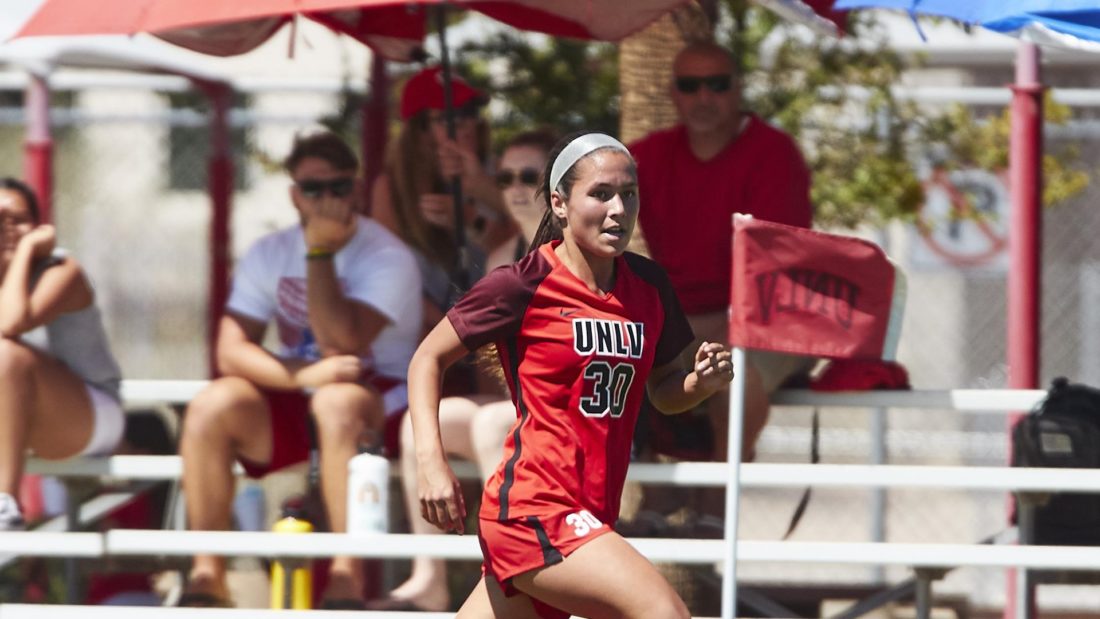 Kreutz Earns United Soccer Coaches All-Pacific Region Nod
Senior Caitlyn Kreutz named to the USC Pacific Region Second Team
LAS VEGAS (UNLVRebels.com) – UNLV women's soccer senior Caitlyn Kreutz earned her first career all-region honor as she was named to the United Soccer Coaches (USC) All-Pacific Region Second Team, the organization announced Monday.
"I'm very happy to see Caitlyn get recognized for her play this year," said head coach Chris Shaw."Caitlyn had a great senior season and is well deserving of this honor. She was a threat every time she touched the ball and I felt she was one of the most dynamic attacking players in the region."
Kreutz, from Clovis, California, transferred to UNLV from Cal Poly San Luis Obispo prior to the 2017 season and immediately secured a spot in the Rebels' starting lineup. Over her short, but productive two-year UNLV career, the forward started all 40 games in 2017 and 2018 combined, totaling 12 goals, three assists and 27 points. In 2018, she scored seven goals on the year, which was tied for the team lead, with five of those scores being game winners – a mark that ranked second in the Mountain West and was tied for second most game-winning goals in a single season in program history. Kreutz also led the team in shots (45) and shots on goal (24) and was second on the team with 15 total points.
This is the third consecutive season the Rebels have been honored with a USC all-region selection, while it is the program's 12th overall all-region nod from the organization.