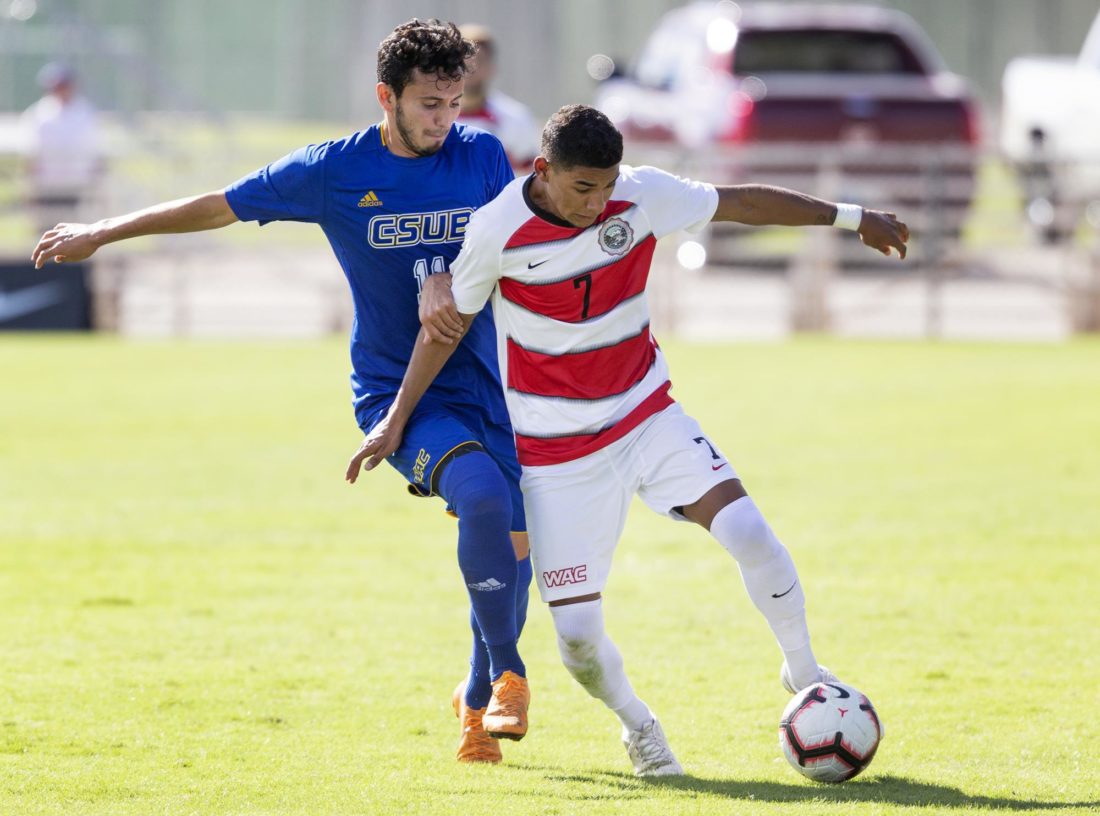 Partida Named To College Soccer News Team Of The Week
Sophomore is second in the WAC with three game-winners this season.
LAS VEGAS (UNLVRebels.com) – UNLV sophomore midfielder Jesus Partida became the second Rebel to earn national team of the week honors Monday when he was named to the College Soccer News National Team of the Week for the week ending October 21. This is the first weekly honor of any type for Partida, and he is the second Rebel to earn national team honors this season after Timo Mehlich was honored by Top Drawer Soccer in the opening week of play.
Partida, a native of Reno, Nevada, not only doubled his career goal total this weekend, he also notched the first two game-winners of his career, in back-to-back games. He scored the lone goal of the game in UNLV's 1-0 win at UMKC Oct. 19 when he sent in a long ball from deep on the right side that was able to go through traffic in the box before hitting the back of the left side of the net for the score, in the 46th minute of the contest. Again he scored the only goal of the game in the Rebels' next contest, as he scored off an 18-yard shot to the right side in the Rebels' 1-0 win at Houston Baptist on Sunday.
For the season, Partida has seven points off three goals and an assist, and all three of his goals are game-winners, which ranks him in a tie for second in the WAC.
With the two consecutive shutout wins, the Rebels are now on a three-game win streak that has moved their record to 9-7-1 overall, and to 4-3-1 in WAC play which has them tied for fourth place.
NEXT FOR THE REBELS: UNLV hosts 15th-ranked Air Force Friday night at 7 pm at Peter Johann Memorial Field. Tickets are just $8 for adults, $5 for seniors and staff, while kids 17 and under are free to all UNLV soccer events. The Rebel Mafia Tailgate party, sponsored by the UNLV Soccer Foundation, will open at 5 pm with free food, drinks and live music for all with ticketed admission. The game will also be streamed live on the WAC Digital Network, available on UNLVRebels.com as well as through the Roku, Apple TV, Fire TV and Android streaming devices.