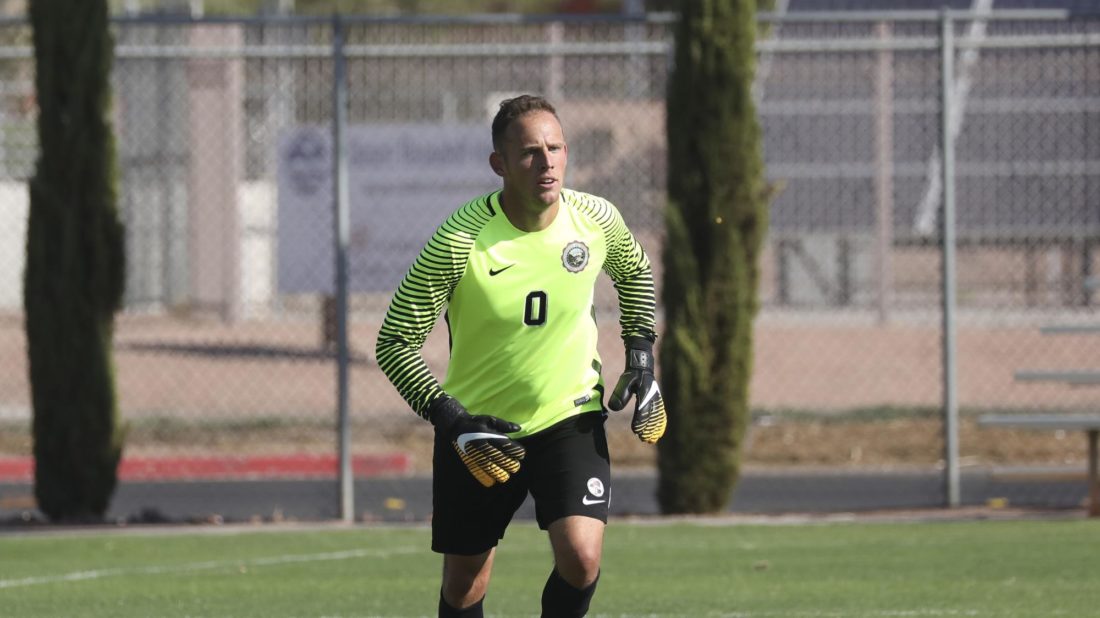 Bohn Named WAC Player Of The Week
Senior goalkeeper is first Rebel with back-to-back shutouts since 2003.
LAS VEGAS (UNLVRebels.com) – UNLV senior goalkeeper Nathan Bohn has been named the WAC Men's Soccer Defensive Player of the Week, the league office announced Monday morning. It is the first weekly honor of Bohn's career, and he is the first Rebel to earn WAC Defensive weekly honors since Richard Garness on Oct. 12, 2015.
The Las Vegas native, playing in just his fourth and fifth games of the season, recorded the first two shutouts of his career over the weekend as the Rebels knocked off UMKC 1-0 on Oct. 19, and then claimed a 1-0 win over Houston Baptist Sunday afternoon. Bohn became the first Rebel goalkeeper to post back-to-back road shutouts since Peter Clitheroe blanked Denver 1-0 and Denver 2-0 in October of 2003.
Against the UMKC Roos, Bohn faced a total of six shots while earning a clean sheet. In Sunday's contest, he collected a career-high six saves and faced 15 total shots against HBU.
With the two consecutive shutout wins, the Rebels are now on a three-game win streak that has moved their record to 9-7-1 overall, and to 4-3-1 in WAC play which has them tied for fourth place.
NEXT FOR THE REBELS: UNLV hosts 15th-ranked Air Force Friday night at 7 pm at Peter Johann Memorial Field. Tickets are just $8 for adults, $5 for seniors and staff, while kids 17 and under are free to all UNLV soccer events. The Rebel Mafia Tailgate party, sponsored by the UNLV Soccer Foundation, will open at 5 pm with free food, drinks and live music for all with ticketed admission. The game will also be streamed live on the WAC Digital Network, available on UNLVRebels.com as well as through the Roku, Apple TV, Fire TV and Android streaming devices.