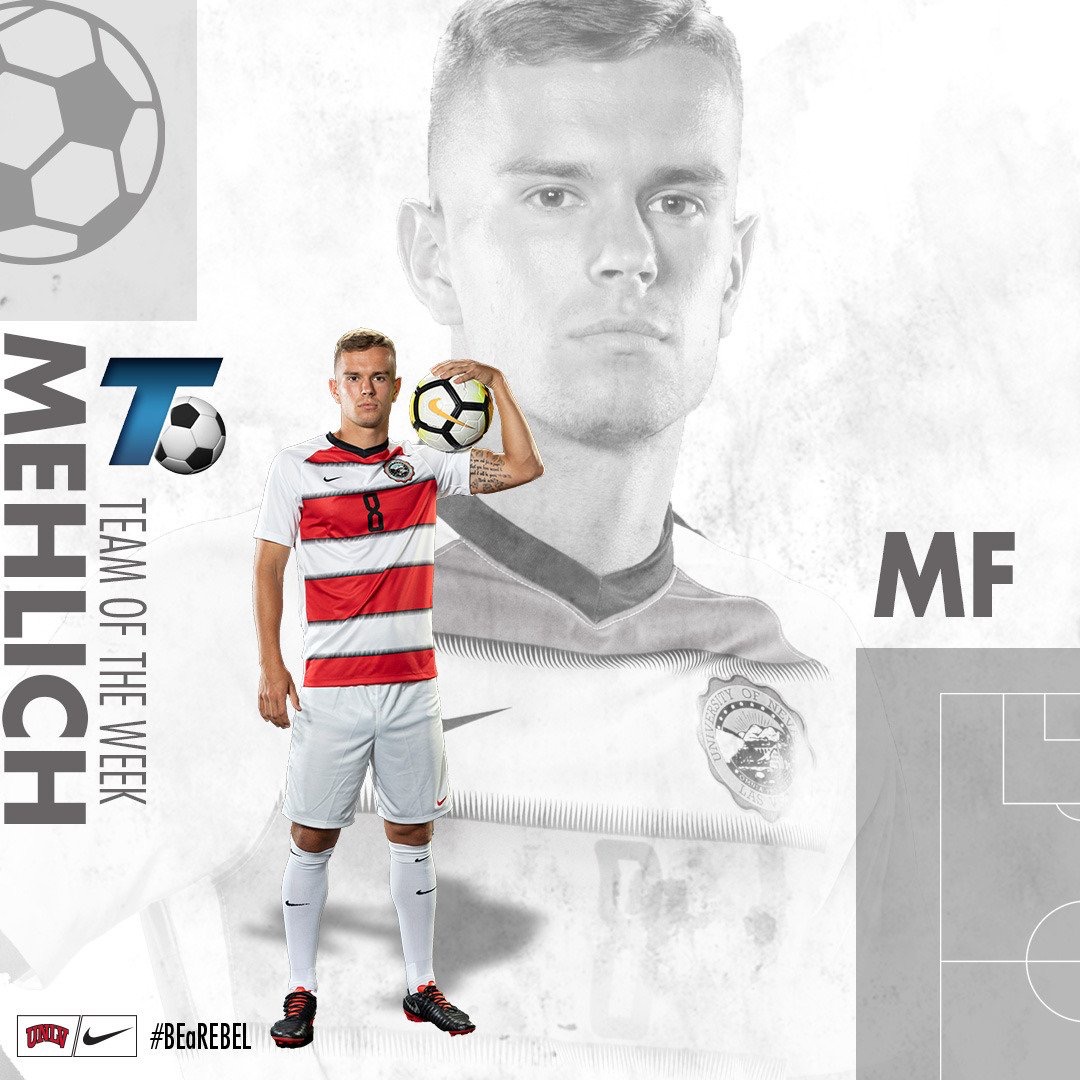 Mehlich Named To Top Drawer Soccer's Team Of The Week
Gonzalez was an Honorable Mention selection.
LAS VEGAS (UNLVRebels.com) – UNLV junior midfielder Timo Mehlich was named to Top Drawer Soccer's Men's Team of the Week it was announced Tuesday morning after a weekend in which he posted five points off a pair of goals and an assist. This is the first national weekly honor of Mehlich's career, while teammate Marco Gonzalez, a sophomore forward and WAC Player of the Week, was named honorable mention for the week by Top Drawer Soccer.
Mehlich, a native of Mönchengladbach, Germany, notched a goal in each of the Rebel wins over their opening two games. In the victory over Florida Atlantic on Aug. 24, he scored the first goal of the game off a penalty kick in the 50th minute, which would be the game-winner as well in the 3-0 contest. He closed out the weekend by assisting on the game-winner in the 4-1 win over Evansville, while he also added a goal in the 76th minute.
With his five points, Mehlich currently ranks in a tie for third in the WAC, while Gonzalez leads the conference with seven points after posting a hat trick in the Evansville game.
REBEL NOTES: In the first United Soccer Coaches Regional Rankings of the season, the Rebels make their debut at No. 7, ahead of fellow conference members Grand Canyon (No. 8) and Air Force (No. 10).
NEXT FOR THE REBELS: UNLV (2-0) will face No. 23/15 Tulsa on Friday night at 6 pm, and will remain in the area to take on Oral Roberts in a Sunday, Sept. 2 contest at 3 pm.