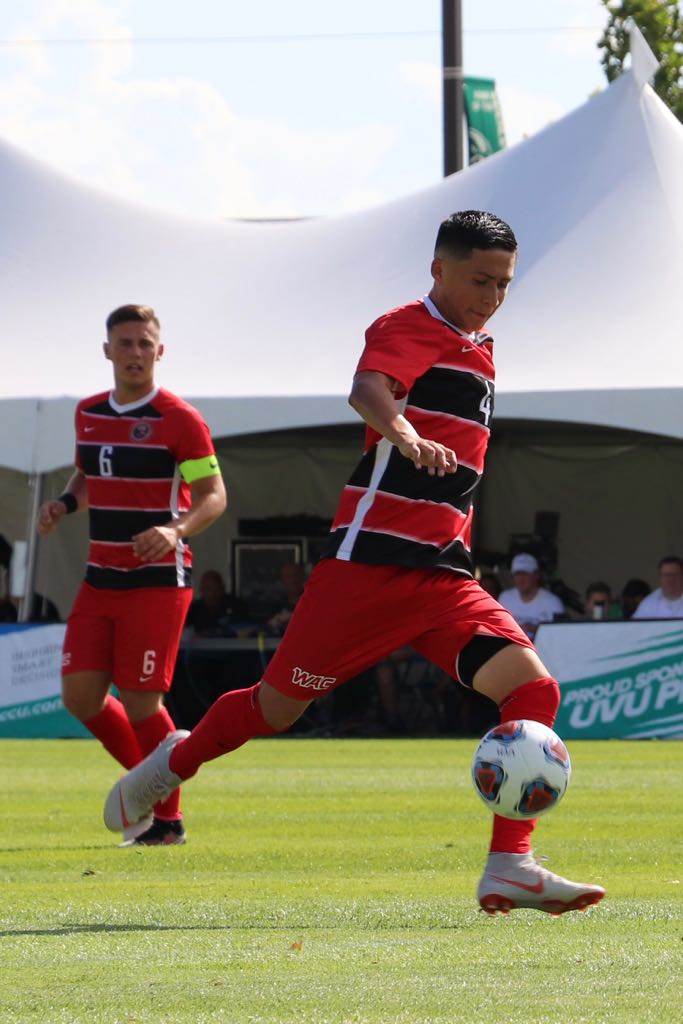 Gonzalez Named WAC Player Of The Week
Sophomore leads the WAC with seven points after the first weekend.
LAS VEGAS (UNLVRebels.com) – UNLV sophomore forward Marco Gonzalez has been named the WAC Men's Soccer Offensive Player of the Week, the league office announced Monday morning. It's the first weekly honor of Gonzalez's career, and he is the first Rebel besides Danny Musovski to earn WAC Offensive weekly honors since Sal Bernal was named on Sept. 1, 2014. 
The Las Vegas native scored a conference-high seven points over the weekend, highlighted by the first hat trick of his career in Sunday's 4-1 UNLV win over Evansville. He scored the first two goals of the game exactly 60 seconds apart in the 15th and 16th minutes. After the Aces closed within 2-1, Gonzalez sealed the game with his third goal just after halftime.  He began the weekend with an assist in the Rebels' 3-0 win over Florida Atlantic. His three goals over the weekend is half of his freshman goal total of six, which ranked second on the squad in 2017.
NEXT FOR THE REBELS: UNLV (2-0) will face 15th-ranked Tulsa Friday night at 6 pm, and will remain in the area to take on Oral Roberts in a Sunday, Sept. 2 contest at 3 pm.