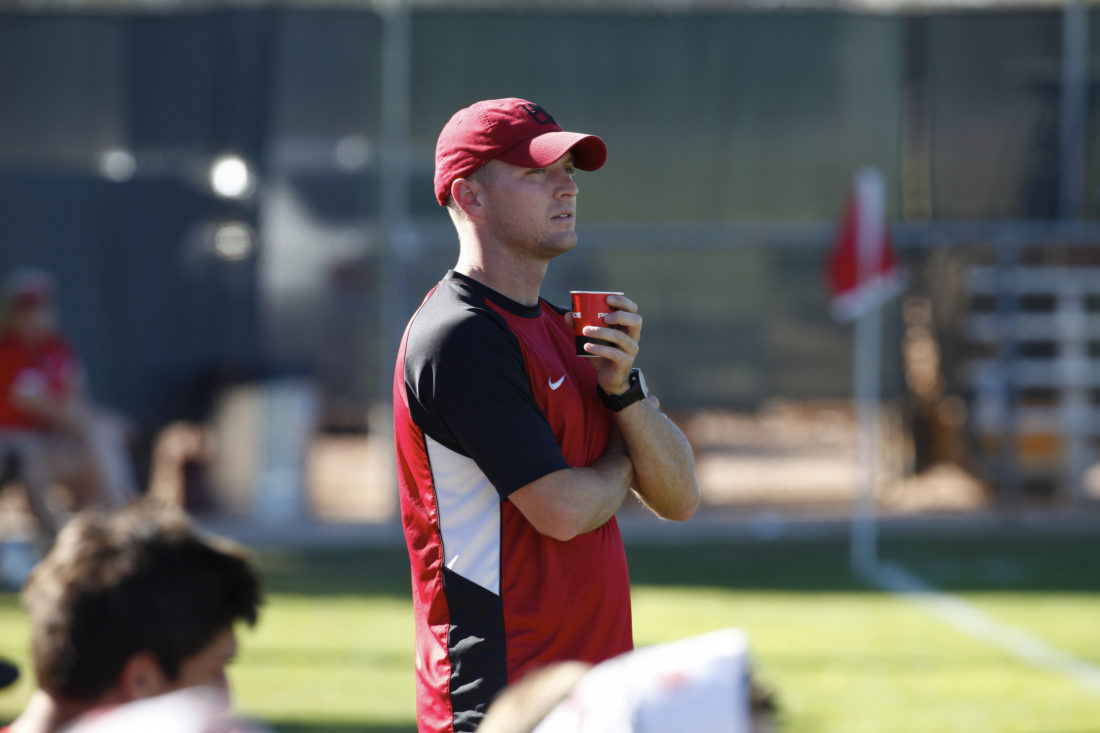 UNLV Men's Soccer's Connors, Lynam and Soresman Help Downtown LVSC to National Semifinals
July 26, 2018

Las Vegas club looking to become first-ever boys team from the state of Nevada to win the national title

LAS VEGAS (UNLVRebels.com) – Three members of the UNLV men's soccer team, incoming freshmen Dylan Soresman and John Lynam, along with associate head coach Liam Connors, are bidding to help the Downtown LVSC become the first-ever boy's club team from the state of Nevada to win a national championship as they will play Saturday morning in the U-18 semifinals of the 2018 US Youth Soccer National Championships. This year's event, which features the top teams in the U-13 through U-19 age groups, is being held from July 24-July 29 in Frisco, Texas.
Connors is the head coach of the squad, while Soresman and Lynam, both Las Vegas natives, have started all three games for Downtown LVSC this week. They helped the team to first place in the Group B standings with a 3-0 record, thanks to an impressive 8-1 goal differential.
"This would be a great accomplish for the entire team if we win two games and the national title," said Connors. "The two Rebels on the team have played great as well, especially Soresman's play on the defensive side to help us allow a tournament low one goal, while Lynam has made his impact known on the offensive side."
Lynam has a goal and an assist over the first three games, which the team won by scores of 3-0, 2-0 and 3-1. They will take on the Group A second place team, West Coast FC Armour from San Juan Capistrano, California, in the second semifinal game Saturday at 7 am (CST). The winner will meet either Washington Premier or Baltimore Celtic SC in the championship game Sunday at 8 am (CST).