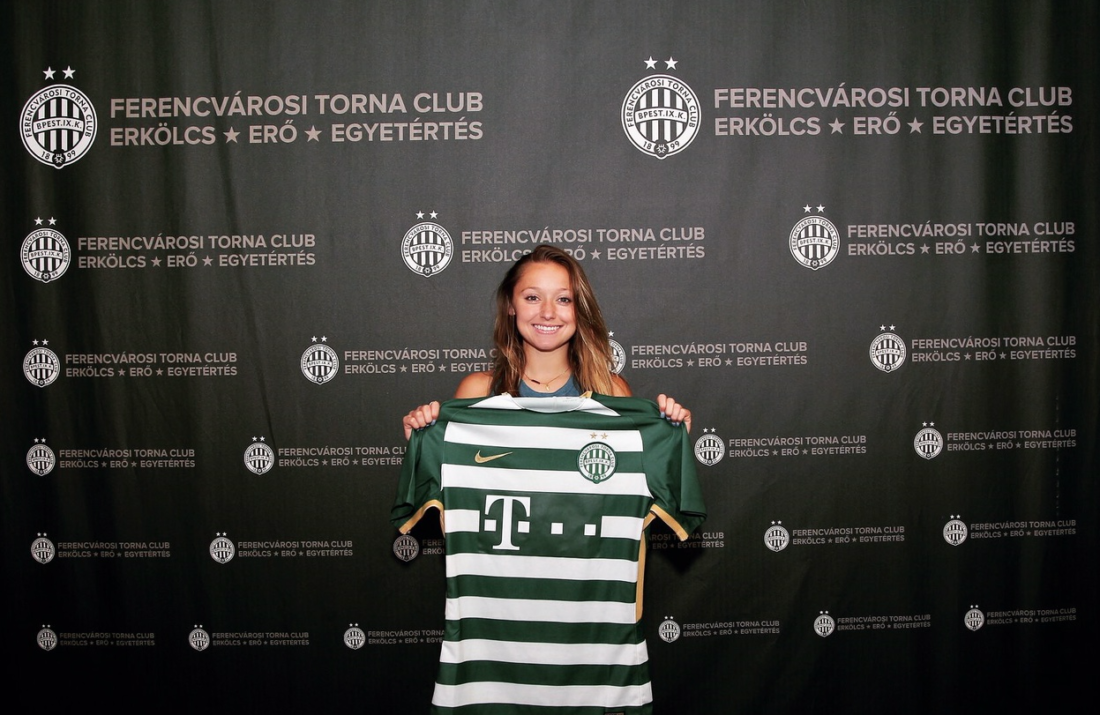 Former Rebel Sophie Cortes Signs Professional Contract In Hungary
LAS VEGAS (UNLVRebels.com) – Former UNLV women's soccer standout Sophie Cortes has signed a professional contract to play for Ferencváros Torna Club, based in Budapest, Hungary. Ferencváros TC is the top club team in the country. Cortes, who was named a United Soccer Coaches Scholar All-American as a senior last fall, graduated from UNLV in the spring with a degree in hospitality management.
"I'm very excited for the experience," said Cortes. "I'm looking forward to playing in a foreign country and immersing myself in the culture – I couldn't be happier to have this opportunity."
Cortes, from Newhall, California, developed into one of the top midfielders in the Mountain West during her four years at UNLV. The two-time MW All-Conference First Team selection had a breakout season in 2017, racking up 32 points on 12 goals and eight assists. The 32 points rank second all-time in a single-season, while her goals and assists were both tied for third-best. For her career, her 16 goals are tied for seventh all-time, her 49 points rank eighth all-time and her 17 assists are fifth-most in program history.
The Rebels open the 2018 campaign with the annual UNLV Invitational, set for August 17-19 at Peter Johann Memorial Field.