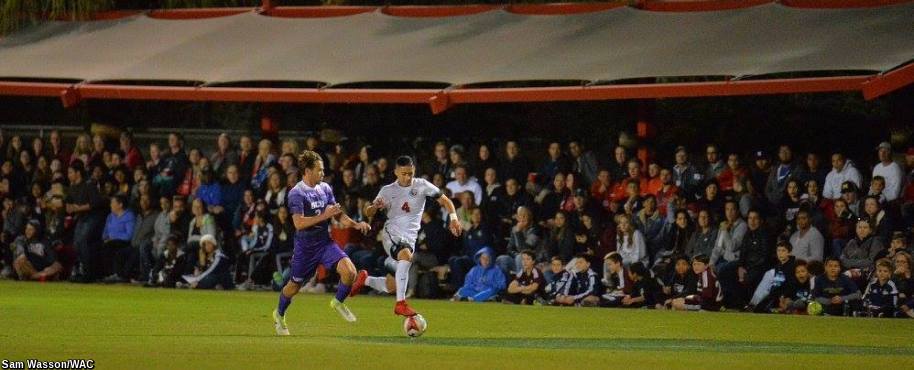 Gonzalez Among Top 100 Freshman Men's Soccer Players
UNLV men's soccer player Marco Gonzalez is ranked among the postseason Top Drawer Soccer top 100 freshman player rankings released this week.
Gonzalez is ranked 78th by TDS. He was selected honorable mention All-Conference and was named to the WAC All-Freshman team.  A native of Las Vegas, Gonzalez was the top scoring first-year player in the WAC as with 18 points off six goals and six assists.