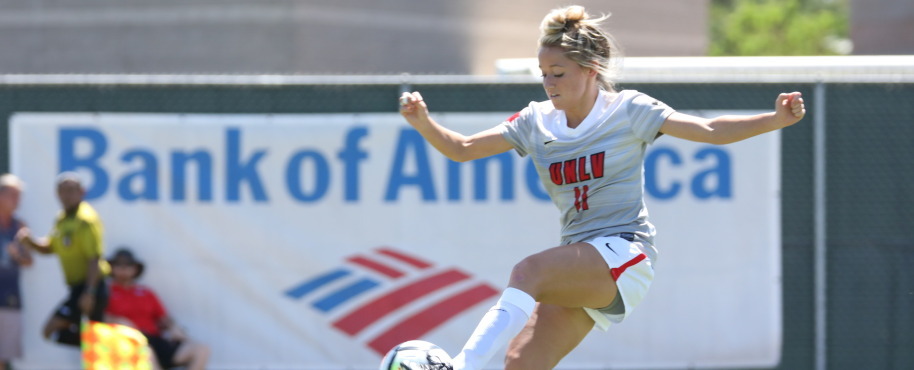 Cortes Earns Top Drawer Soccer Accolade
Senior Sophie Cortes is the second UNLV women's soccer player to appear on the site's top 100 this fall
Dec. 21, 2017
LAS VEGAS (UNLVRebels.com) – 
UNLV women's soccer senior 
Sophie Cortes
 earned another postseason accolade this week, appearing in Top Drawer Soccer's Top 100, which ranks the top 100 women's collegiate players nationally. The midfielder is No. 99 on the list.
The senior is the second Rebel to appear on the list this fall, joining fellow senior Chidera Akubuilo, who was ranked No. 32 in the August edition.
Cortes, from Newhall, California, developed into one of the top players in the Mountain West during her four years at UNLV. The two-time MW All-Conference First Team selection had a breakout season in 2017, racking up 32 points on 12 goals and eight assists. The 32 points rank second all-time in a single-season, while her goals and assists were both tied for third-best. For her career, her 16 goals are tied for seventh all-time, her 49 points rank eighth all-time and her 17 assists are fifth-most in program history.
Cortes and the rest of her senior class leaves UNLV as the winningest class in program history, having been a part of 49 wins over the last four seasons.
The Rebels finished the 2017 campaign 13-7 overall and 5-6 in conference play.
The full Top Drawer Soccer Top 100 can be found here.