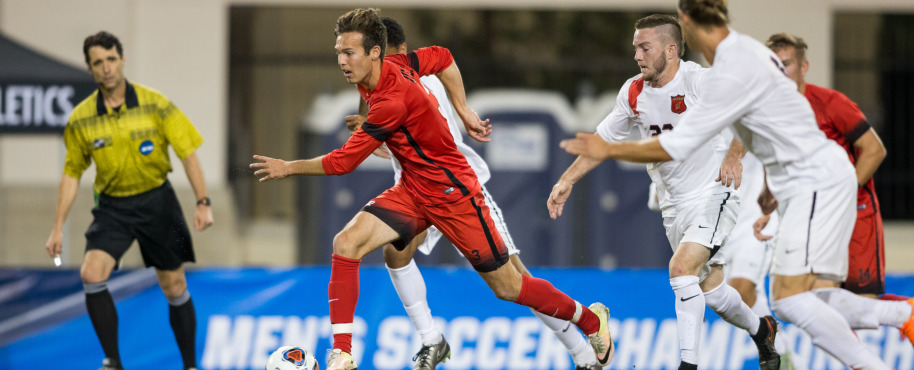 Musovski Named To Hermann Trophy Watch List
Aug. 8, 2017
LAS VEGAS (UNLVRebels.com) – @UNLVRebelSoccer 

Musovski, a native of Las Vegas, missed five games in the non-conference season in 2016 with a leg injury, but came back strong to post 12 goals and six assists en route to a 30-point season. That was just three points off his career-high 33-point season in his sophomore campaign during which he was a second-team All-American (United Soccer Coaches) as well as the 2015 WAC Offensive Player of the Year.
Despite his missed games in the first half of the 2016 season, the forward made his impact in conference play with seven goals, including a pair of multi-goal contests. He continued that scoring streak into the WAC Tournament, posting both goals in the championship game to give the Rebels a 2-1 victory over Air Force and an auto-bid to the NCAA Tournament. Musovski was named the WAC Tournament MVP for the second time in three years thanks to his heroics, and also picked up first team all-league honors and was a second team all-region honoree. He enters his final season ranked in a tie for sixth in career scoring with 81 points, while he is eighth with 32 career goals.
This year's winners will be announced on Friday, Jan. 5, 2018 at the Missouri Athletic Club in St. Louis. The watch lists are compiled by the United Soccer Coaches' Men's and Women's NCAA Division I All-America Committees, based on analysis of returning All-America and All-Region players, as well as any prominent newcomers.