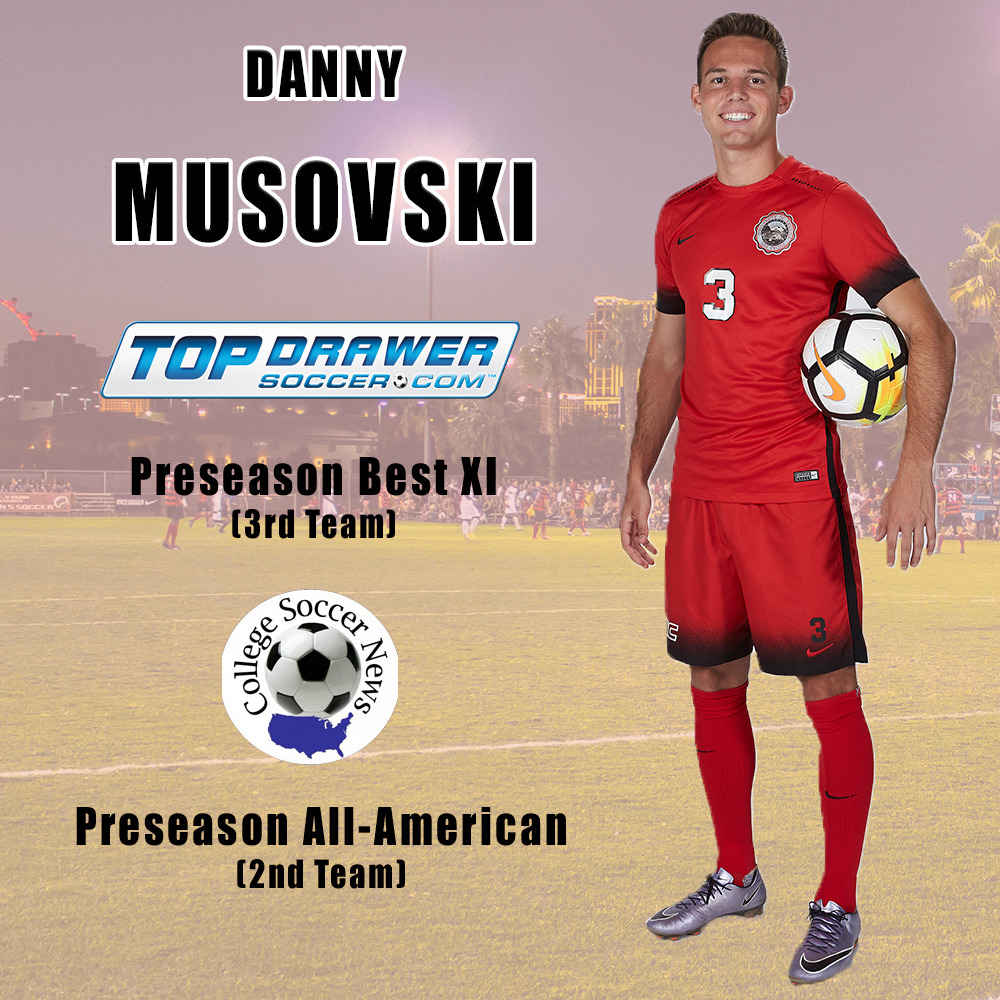 Musovski Named Preseason All-America
Senior forward was named to College Soccer News' 2nd team and Top Drawer Soccer's 3rd team.
Aug. 21, 2017
LAS VEGAS (UNLVRebels.com) – UNLV men's soccer's Danny Musovski keeps picking up honors, as he was named to a pair of preseason All-America teams over the weekend. College Soccer News has Musovski on its preseason All-America second team, while he is a third-team selection for the Top Drawer Soccer Best XI.
Musovski, a senior forward and native of Las Vegas, has already been named the Preseason WAC Offensive Player of the Year, and is one of 28 players on the MAC Hermann Trophy Watch List, for the award given out to the top college soccer player in the nation. After missing five games in the non-conference season in 2016 with a leg injury, Musovski came back strong to post 12 goals and six assists en route to a 30-point season. That was just three points off his career-high 33-point season in his sophomore campaign during which he was a second-team All-America (United Soccer Coaches) as well as the 2015 WAC Offensive Player of the Year.
The Rebels, preseason favorites to repeat as WAC Champions, will open the season on the road this Friday at Portland at 7 pm. The Pilots come into the season ranked 15th in the Top Drawer Soccer preseason poll. Live stats and a live video stream of the game will be available through links on UNLVRebels.com.