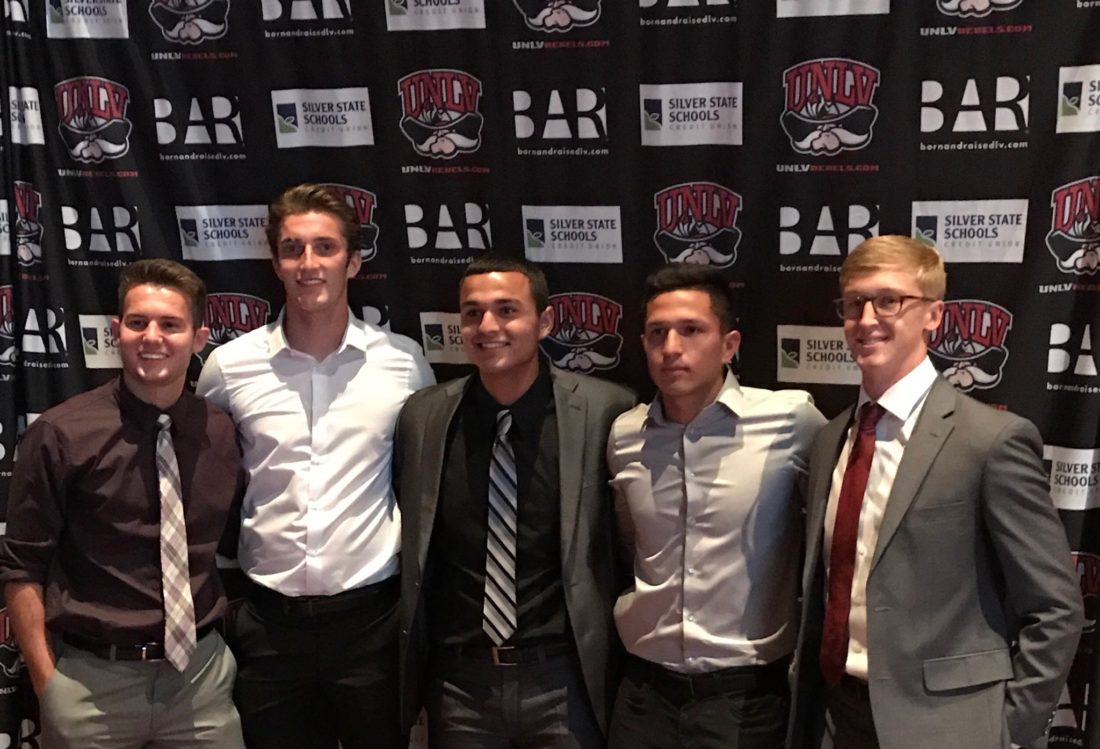 UNLV Scholar-Athlete Honors Banquet
Adam Musovski, Kieran Mills, Enrique Adame, Oscar Velazquez and Cody Massey represented the UNLV Men's Soccer Team and were presented with the Western Athletic Conference Academic All-Conference Award at the Scholar-Athlete Honors Banquet at the MGM Grand Las Vegas. The WAC Academic All-Conference Award recognizes student athletes that achieve a cumulative grade point average of 3.20 or greater while competing in at least 50% of the teams varsity contests.
Enrique Adame, Cody Massey and Daniel Neale were recognized as Rebel Top Ten for being in the top 10% of the commutative grades point averages for all UNLV student athletes.
Oscar Velazquez was the 2016-2017 Student Athlete Academic Champion for Men's Soccer.
Congratulations, keep up the good work on the field and in the classroom!