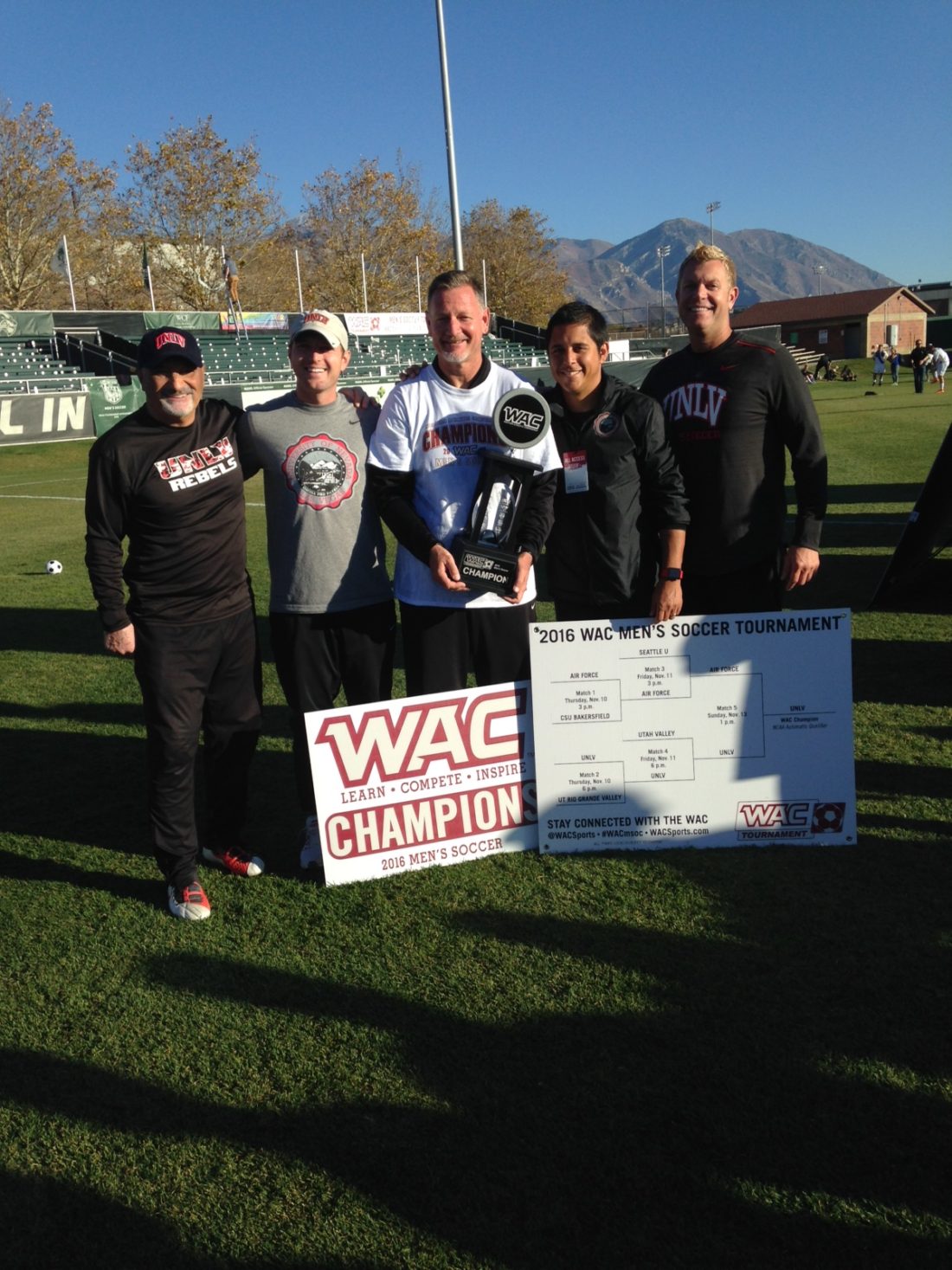 UNLV Men's Soccer will host coaches-only open training
The UNLV Men's Soccer Program will be taking part in NSCAA Open Training Week, by hosting a coaches-only open training at Peter Johann Memorial Field on Friday April 7th at 9:00 am.
The National Soccer Coaches Association of America is launching the first-ever NSCAA Open Training Week in cities across the country this April 3-9! Nearly 200 College and professional programs will be hosting open trainings throughout the week for coaches to attend. This is a nationwide effort to allow coaches at all levels to experience a new environment, witness higher-level training and learn from one another.
By registering, participant coaches will have access to the most up-to-date information from UNLV Soccer and the NSCAA regarding schedule changes, rain-outs, or location changes.
Attendees who register that are not currently NSCAA members will also receive a FREE six-month Trial Membership following the event.
Sign up today to attend the UNLV Men's Soccer open training! Join us this April 7th as we work to unite coaches for the love of the game!
Learn More and Registration: Click here