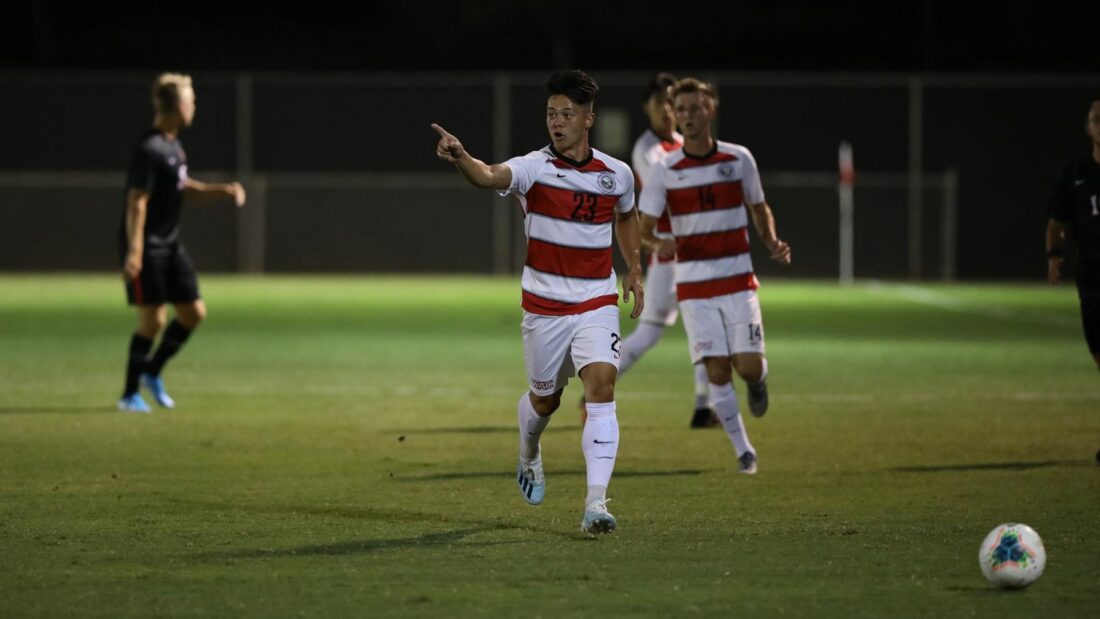 Rebels Grounded At Air Force 3-2
COLORADO SPRINGS, Colorado (UNLVRebels.com) – UNLV dropped a 3-2 road contest at Air Force on Saturday, as the Falcons' Tristan Trager posted a hat trick to send the Rebels to a second straight road loss in WAC men's soccer action from the Cadet Lacrosse Stadium. The game had been moved to the lacrosse stadium and was played on a turf field thanks to snow in the area.
Air Force went up 1-0 in the 5th minute, before Tyler Allen tied the game for the Rebels with a goal in the 28th minute. UNLV would go into halftime still tied at 1-1 despite having been outshot 10-3.
A penalty kick goal for the Falcons in the 58th minute put the hosts up 2-1, while an insurance goal was scored in the 74th minute. The Rebels did close within 3-2 in the 88th minute thanks to Timo Mehlich's fifth goal in the past four games, but did not have enough time to find a third tying score.
UNLV was outshot 16-15 for the game, but did hold a 12-6 advantage in the second half.
NEXT UP: The Rebels will end the regular season Saturday, Nov. 9 with a 6 pm (PT) contest at Grand Canyon in Phoenix, Arizona.