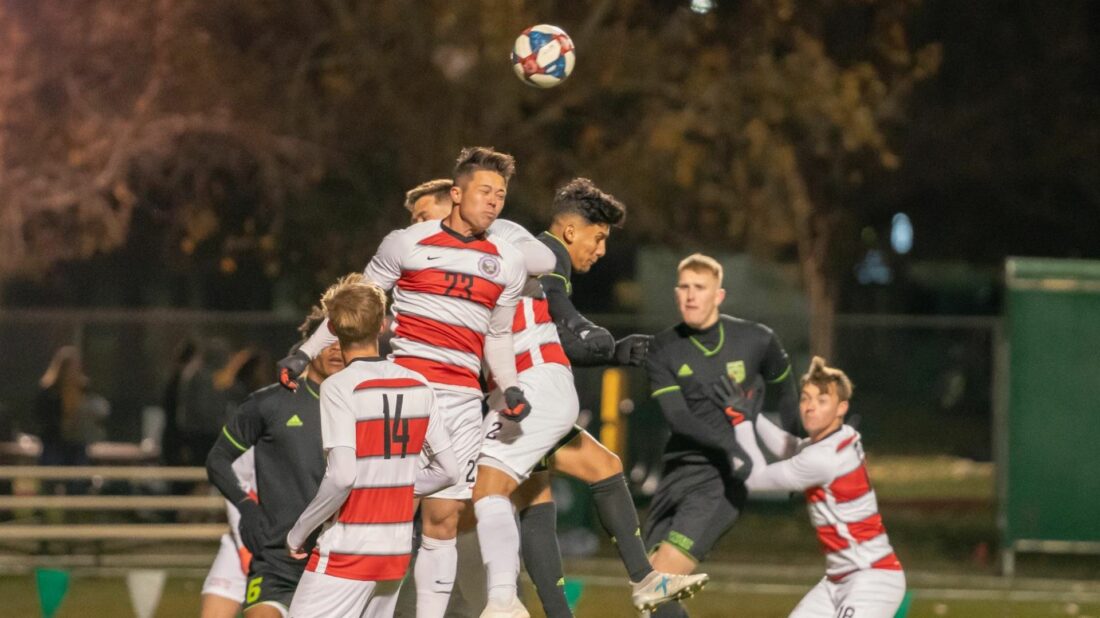 Road Setback At Utah Valley
OREM, Utah (UNLVRebels.com) – UNLV fell behind early and could only manage a single goal in Thursday night's 3-1 road loss at Utah Valley in WAC men's soccer action. The loss dropped the Rebels to 3-5-1 in league play, likely putting them in a situation where they will need to win their last two games of the regular season to earn a spot in the seven-team WAC postseason tournament.
The Wolverines took an early 1-0 lead in the fifth minute, and would lead 2-0 at halftime after outshooting the Rebels 10-3. UNLV closed within 2-1 in the 58th minute thanks to Timo Mehlich, with his fourth goal in the past three games. That would be the lone goal for UNLV, and Utah Valley sealed the contest with a score in the 83rd minute.
UNLV was outshot 16-10, and 8-6 on shots on goal for the night.
NEXT UP: UNLV is off to Colorado to face the Air Force Falcons Saturday at 1 pm in Colorado Springs.